Hi everyone!  Wow, that has got to be the longest weekend I've ever had… it lasted from Friday (when Lil' L had a TD/INSET day off school) through to Tuesday (our bonus Bank Holiday for the Jubilee).  We had such a good time, and managed to fit in lots of fun activitites.  Here are some of the highlights… On
Friday,
we planned a surprise trip to
Legoland
.  It was only when we turned up at the car park that Lil' L realised where he was going.  He was overwhelmed by the whole experience and it was a joy to see him getting so much pleasure from it 🙂 
Fortunately, I'd managed to use Tesco vouchers to pay for the entry, so it only cost us £23 in tokens rather than £120 in real money! After Legoland, we popped to Surrey to visit Nicky, Sophie and Amelie.  It was so good to see them! Unfortunately,
Jubilee Sunday 
was a very rainy day for our local street party.  Nevertheless, we joined in the celebrations, before heading to the Bathampton Mill.  Here we took up residence on a comfy sofa and watched the
Jubilee River Pageant
streaming live on their TV, whilst drinking coffee and eating chilli nuts 🙂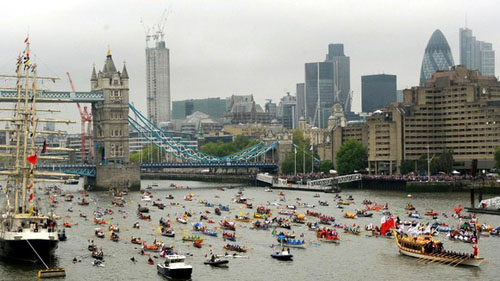 [Source]
On
Monday,
we visited Southmoor, near Oxford, where Lil' L took part in a
Falconry Experience
(a Christmas present from his aunt & uncle).  He's really interested in birds of prey at the moment, so this was a great present for him.  He really enjoyed the day!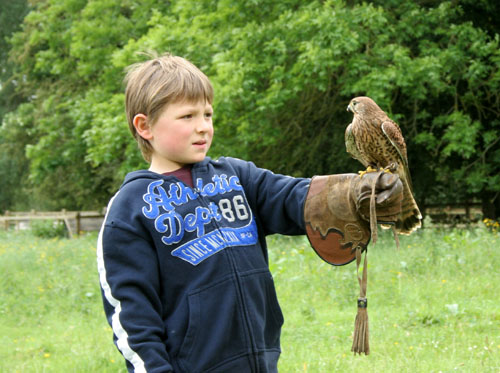 In the afternoon, we visited
Oxford city

.
I loved walking round the old university buildings.  M & I could actually smell old books as we walked past one of the libraries!
I wish I had a lawn like that! 😉  On
Monday night
, we watched the
Solsbury Hill Jubilee Balloon Glow
.  We had the perfect viewpoint from The George car park in Bathampton.  It was a truly magical experience!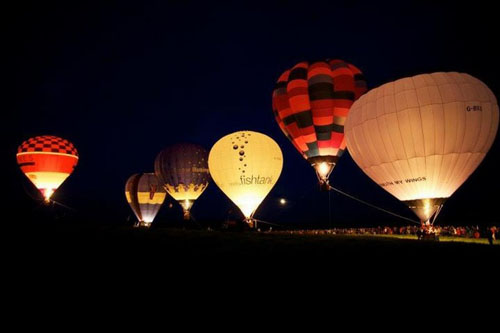 [Source]
On
Monday night
and
Tuesday morning
, from the comfort of our sofa, we watched the
Diamond Jubilee Concert
, which took place just outside Buckingham Palace.  Gary Barlow & team sure did an amazing job at putting this spectacle together.   I asked Lil' L to name his top three favourite performances and he picked a great selection.. – Tom Jones singing Delilah (that guy just seems to get better with age!)    – The Commonwealth Band, brought together by Gary Barlow.   – and Madness… performing 'Our House' on the roof of Buckingham Palace.  Amazing!    And finally, on Tuesday, we went to see the
Jubilee Bath Illuminations. 
They should illuminate the Weir all year round.  It's looks magical!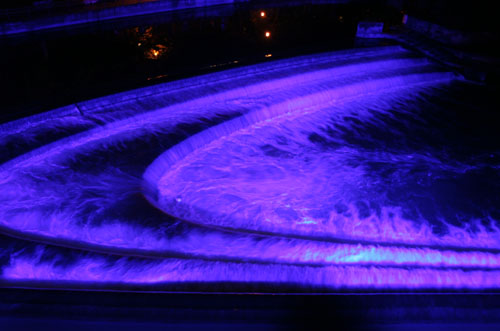 It was a fantastic weekend.  One we'll remember for a very long time to come! Lil' L has got the rest of the week off, so the fun will continue for us 🙂  I hope you all have a great week too xx