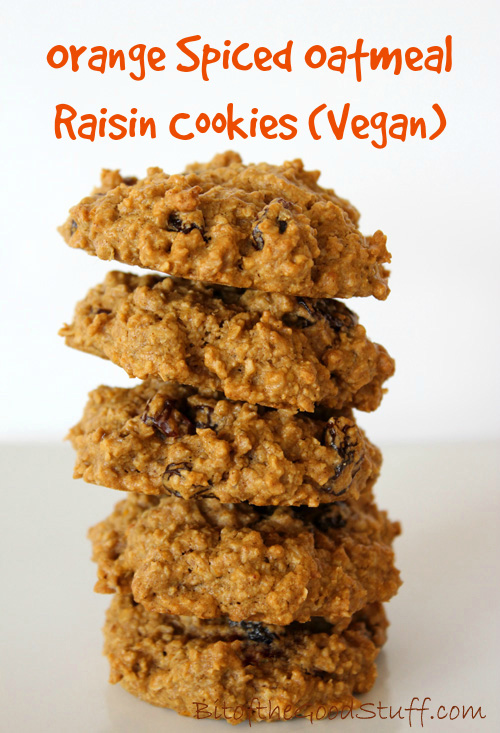 Each month, I eagerly anticipate the delivery of
The Vegan Kind
subscription box. I love the diversity of products included in the boxes. There's usually a sweet treat (this month we were spoilt with
two
high quality chocolate treats), a savoury snack, as well as a fab new vegan beauty, toiletry or cleaning product. In addition to these goodies, I always get very excited when I see ingredients in a box. My brain immediately starts whizzing with new recipe ideas and I can't wait to get in the kitchen and start creating.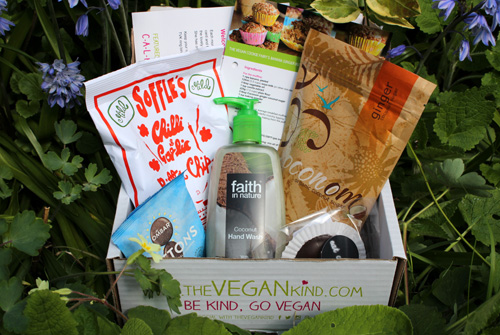 This month we received a package of Coconom ginger coconut sugar. I've mentioned in previous posts how much I love coconut sugar and though I use it all the time, I'd never tried this particular sugar before. It's infused with real ginger and tastes amazing! My family are huge ginger fans so this product was spot on for us.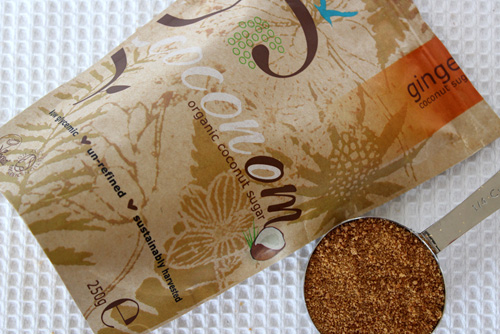 As soon as I spied the sugar, a recipe sprung to mind that I knew it would be perfect for – Spiced Oatmeal Raisin Cookies. I often make these cookies as they're a family favourite, but this week I decided to add an extra dimension of flavour by adding in some orange zest. Not only did they taste delicious, but they smelt wonderful too. As they baked, the kitchen was filled with the most beautiful orange aroma.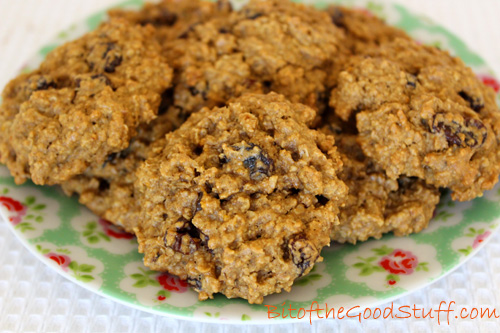 These cookies got a big thumbs up from the family and my Tuesday night study class. I've already baked four batches this week and I've still got plenty of ginger coconut sugar left for more recipe experimenting. Next up, I've got my eye on
The Vegan Cookie Fairy's
Banana Ginger Butterscotch Muffin recipe (featured on the TVK recipe card). They sound really yummy! [print_this] Makes 9-10 cookies Hands on time: 20 minutes    Cooking time: 12 minutes Ready in: 35 minutes
Ingredients
45ml / 3 TBSP soya (or almond) milk 35ml / 3 TBSP organic rapeseed (canola) oil (or other neutral-flavoured oil) 40g / ¼ cup coconut sugar ½ tsp vanilla extract ½ TBSP zest from an organic/unwaxed orange 47g / 1/3 cup fine wholemeal (wholewheat) or chapatti flour ½ tsp ground cinnamon ¼ tsp ground ginger pinch of ground nutmeg 1/8 tsp bicarbonate of soda (baking soda) 1/8 tsp baking powder 1/8 tsp salt 70g / ¾ cup rolled oats 45g / ¼ cup raisins
Method
Preheat the oven to 180C (160C fan) / 350F. Line a large baking sheet with non stick baking paper. Using a strong fork, whisk together the milk, oil and sugar until fully combined. Whisk in the vanilla extract and orange zest, then set to one side. Place the flour, spices, bicarbonate of soda, baking powder and salt in a separate bowl. Stir until thoroughly combined. Sift the flour into the wet ingredient bowl. Stir in the oats, and lastly the raisins. Scoop slightly rounded tablespoons of dough and spread them out on the prepared baking sheet. Press the dough balls into cookie shape (these cookies don't spread much). Bake for 12 minutes, or until lightly golden in colour. Leave to cool on the tray for a few minutes (they firm up as they cool) then transfer to a wire rack. These cookies will keep for about a week stored in an airtight container. They also freeze really well. I often make a double batch and freeze half for lunchboxes and after school snacks. [/print_this]
Products used in this recipe
Tesco Organic Rapeseed Oil
,
Organic Oranges
,
Chapatti Flour
Coconom Coconut Sugar
Steenburgs Organic Fairtrade Vanilla Extract
Mornflake Superfast Oats
Crazy Jack Organic Raisins
Gluten-Free Trial
So far, I've had one attempt at a gluten-free version of this cookie. I subbed the wheat flour with oat flour and added 1/2 TBSP ground flaxseed to the wet ingredients. Sadly I found them a bit too dry and 'claggy', so I'll need to try a different GF flour. Lil' L and M didn't mind them so much though. They scoffed the lot.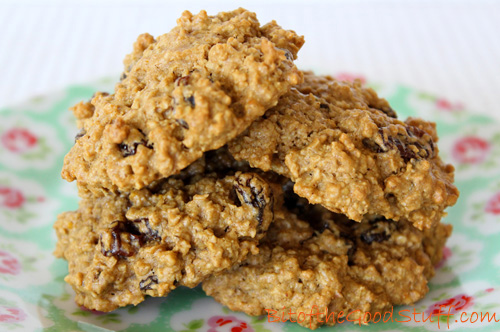 Did you get this month's TVK box? If so, I'd love to hear what you thought of it. What was your favourite product? Impossible for me to choose a favourite this month as I loved it all!