During the school summer break, we strapped three bikes to the roof of our car and headed across on the Eurotunnel to France. Our destination – the beautiful French Alps.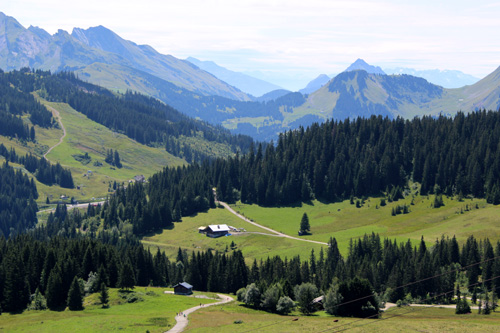 La Clusaz, a short drive away from our hire chalet, soon became our favourite place to hang out. It's a great family-friendly place, with so many activities going on that I felt like I'd landed in a scene from Where's Wally!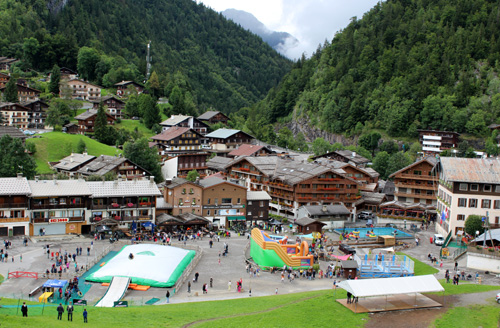 The village was filled with activities for all ages – inflatables for the small kids, summer luge, zip wires and a big air bag for the older kids, as well as an ice rink and swimming pool.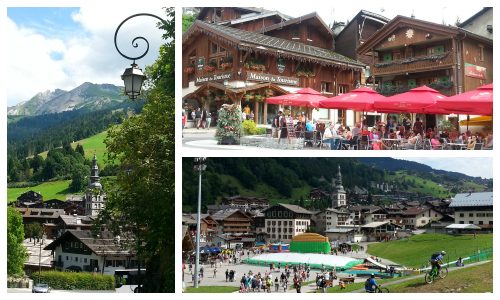 Lil' L loved the big air bag! The slope is actually designed for ski jump practice but, in the summer, you can slide down it in an inflatable tyre. It was really popular with kids and adults alike. Literally everyone I watched jump had a big smile on their face :o)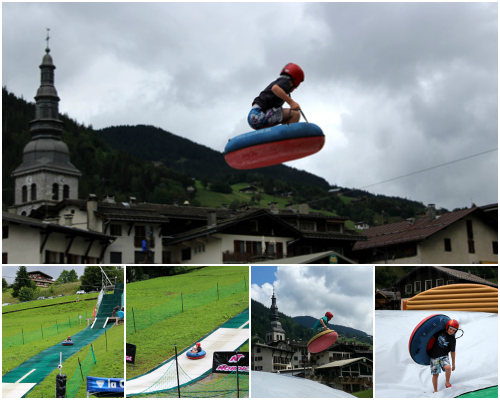 From La Clusaz, you can take cable cars up into the mountains for hikes, cross country biking and downhilling.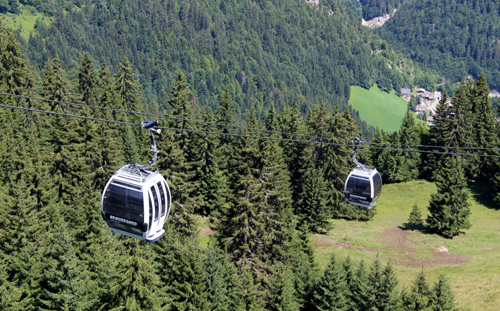 Our hiking adventures took us through alpine meadows…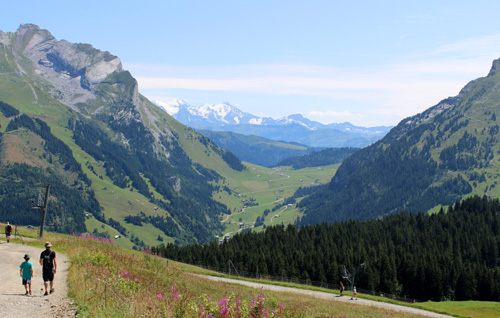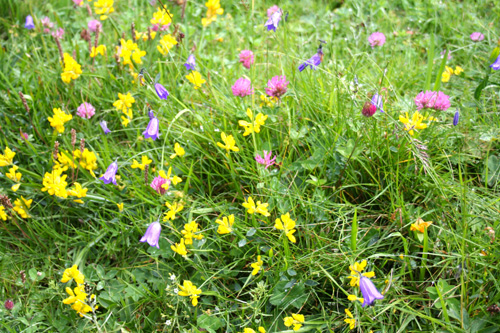 through forests and streams…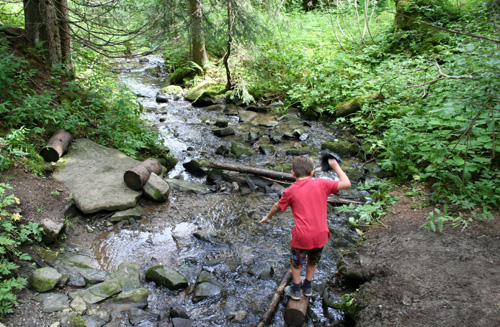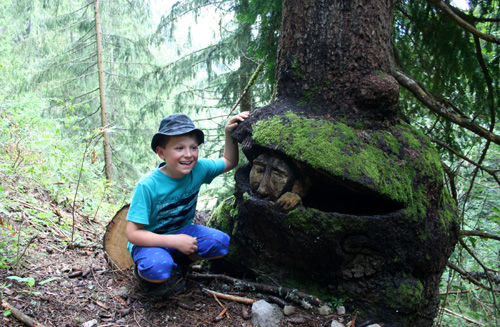 and up and down rugged hills…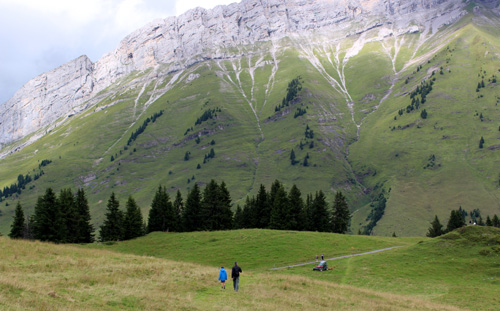 where we came across these beautiful creatures ♥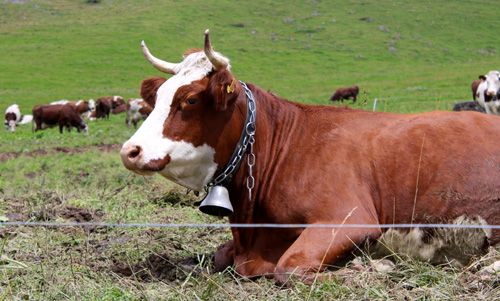 The weather wasn't the best, but we made sure to make the most of the sun when it came out.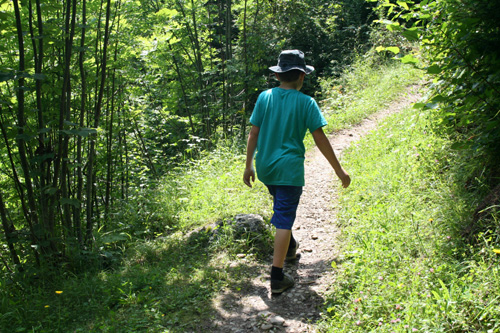 We did get caught out one day whilst hiking on the top of a mountain. The sky suddenly went dark, and then the most almighty storm set in. We ran as fast as we could down the mountain, slipping and sliding in the torrential rain, with deafening claps of thunder and forked lightening overhead. It was exhilarating (and just a little bit scary too!)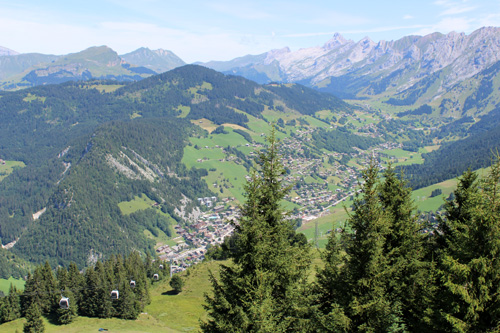 For the first time ever, it was me that was left trailing behind on the bike rides!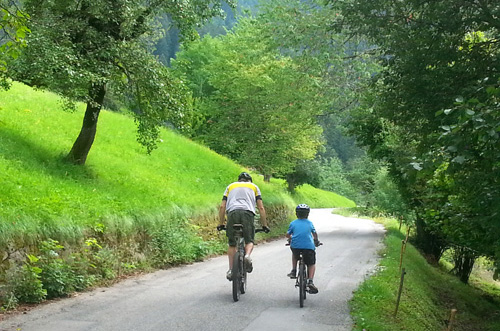 It's incredible how much Lil' L has improved at hill climbing in the past year. Last year, I was the one waiting at the top of hills as M patiently coached him up the hill. Now, he flies up the hills and stands waiting for me!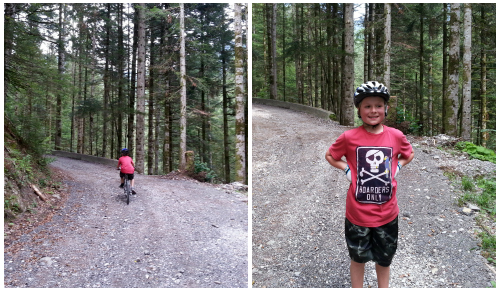 I'm seriously going to have to up my game as I don't want to be 'slow mum'. That's just not cool!
As well as hiking and biking, I loved running in the stunning countryside surrounding our chalet. After climbing up and down hills for three weeks, my body's definitely stronger and more toned. I'd love to keep it that way!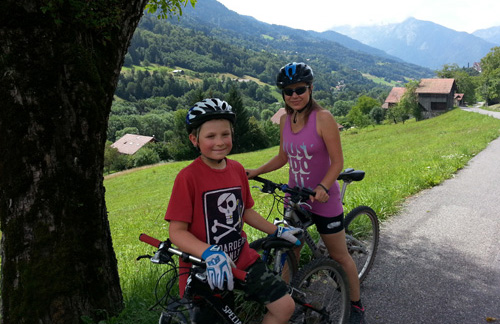 Other activities that Lil' L loved this holiday included swimming, reading, playing chess and Diablo. He'd been patiently waiting for a new Diablo for weeks so, when we finally gave it to him at the Eurotunnel terminal, he couldn't wait to get started. He even managed to spin it in the car!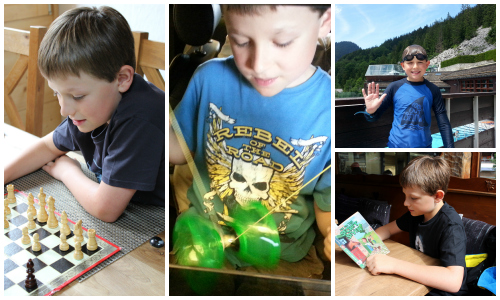 We were really pleased with our hire chalet, which was spacious, modern and came with a fully-equipped kitchen. When in France (with the exception of Paris), we always prepare our own meals. Not only does it save us a small fortune, but it can be difficult to find vegan-friendly eateries, especially in this area of the Alps (aka 'Cheeseland'!).
In fact, I didn't see a single vegan option on the menus I looked at. No matter though, as I was more than happy to cook, especially as M was around to help out. Back home, I'm usually in the kitchen on my own, so it was lovely to have some company!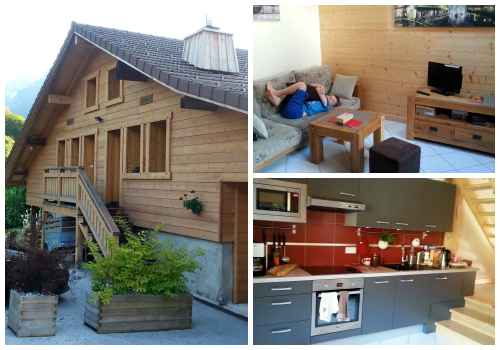 Since we were travelling by car, I took a few supplies from home that would either be hard to come by (like nooch and nettle tea) or a lot more expensive in France (like big packs of almonds and cashews). I also took some herbs and spices to save having to buy more.
Fortunately, non dairy milks and yogurts are readily available in the French supermarkets. The Bjorg brand has lots of vegan-friendly products, including delicious mushroom and aubergine pates. We found them on the 'Bio' (organic) aisle, along with the milks and tofu. Bjorg tofu is different to the tofu you find in the UK, as it's UHT and doesn't need pressing. It's chewier than our regular tofu, but I find it works well when diced into small cubes and cooked in sauces.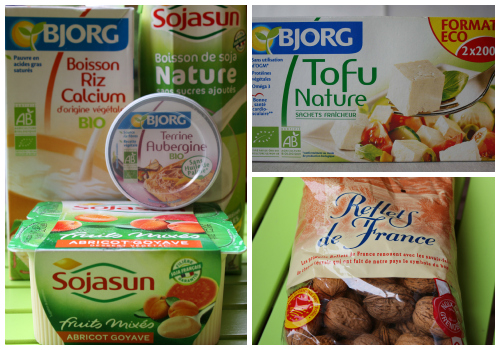 The one thing that always catches me out in France though is the hummus – for some unknown reason, most of the brands contain cheese!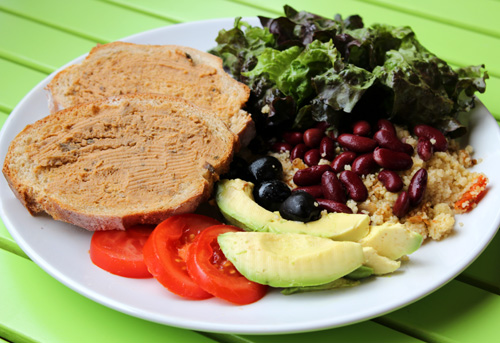 All the meals we made were simple and quick to prepare. For lunch, we loved big colourful salad plates, beans on toast (we found Heinz baked beans on the world food aisle!), or baguettes filled with stir-fried veg. For our main meals, we enjoyed pasta, curries, fajitas, French bread pizzas, stir-fries and couscous dishes.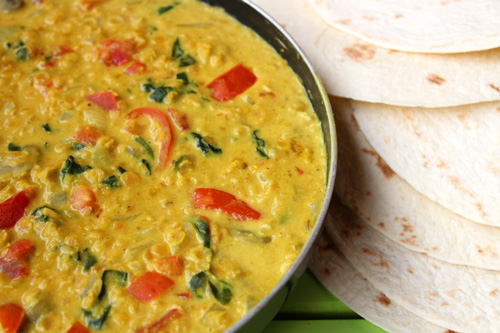 The three weeks flew by and, before we knew it, it was time to head home. We're now back into the routine of work, school and evening clubs and activities, so week days are pretty full on. I'm looking forward to lots of weekend biking adventures though, crunching our way through piles of Autumn leaves. I just need to sneakily get some extra hill practice so I can keep up with those boys 😉
I hope you had a wonderful summer too ♥
Did you manage to get away on vacation or for day trips?
What was the highlight of the summer for you?