In today's post, I'm sharing one of my new favourite lunches. It consists of a broad bean, avocado and lime smash served on crispy bread, topped with radish slices. It's so delicious and fresh-tasting!!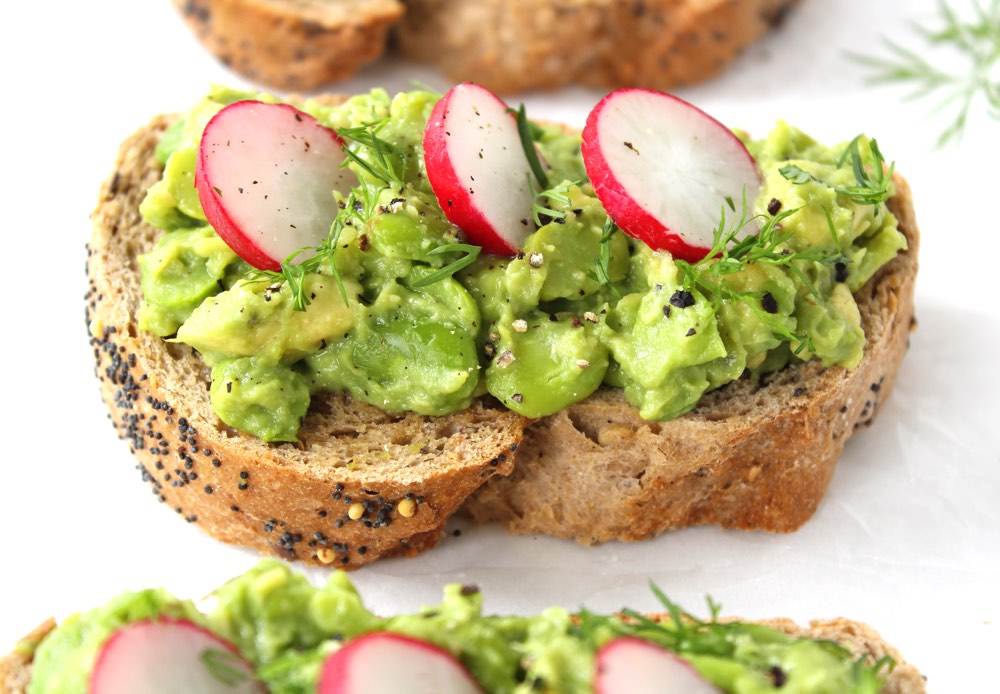 As well as being super tasty, it's full of nutritional goodness. It's packed with vitamins, minerals, antioxidants, heart-healthy fats, fibre and protein. Broad beans are an especially rich source of antioxidant vitamin C.
You'll be pleased to hear that it's really easy to make too, and ready in 15 minutes or less. Delicious, nutritious and easy… this is definitely my favourite kind of food! While I enjoy it as a lunchtime treat, it could easily be served as a savoury breakfast or light supper option too.
Continue reading

"Broad Bean, Avocado and Lime Bruschetta"