Apologies for the delay in posting this week's recipe, but Lil' L had the last week off school for half-term break. M managed to take four days off work so we really made the most of the family time together. We've been on bike rides in the beautiful Cotswold hills, forest and lake walks, a day trip to Cardiff, a couple of trips to the cinema and a visit to Hertfordshire to celebrate a family 50th wedding anniversary. It's been one amazing, fun-packed week!
I also managed to create a tasty new recipe during the half-term break. The recipe was inspired by these beautiful chives (gifted to me by my friend Vicky ♥) and some tasty cheese scones that Lil' L baked during a school cookery class.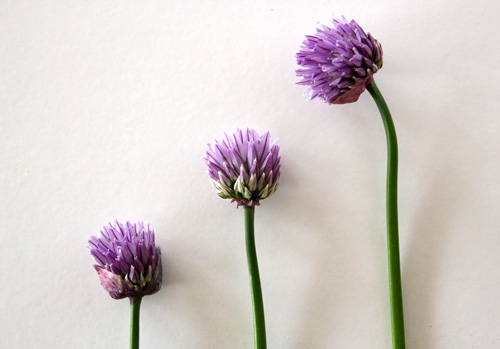 For me, 'cheese and chives' is one of those classic flavour combos, and I could just imagine how well the combo could work in a savoury English scone.
Using my sweet scone recipe as a starting point, I switched the sugar and raisins for vegan cheese and fresh chives. Since I was planning to use Violife Original (a mild tasting vegan cheese), I decided to add in some nutritional yeast to ramp up the cheesy flavour.
Continue reading

"Cheese and Chive English Scones…. Vegan Style!"