Bath is all set for the Jubilee celebrations.  There's bunting everywhere and the shop fronts are filled with red, white and blue merchandise.  It really is an incredible sight!
Last Sunday, I thought I'd liven up a shopping trip for Lil' L by setting him a challenge.  I brought along his digital camera and sent him on a mission to capture the Jubilee spirit by taking red, white and blue shots of Bath. 
As usual, his photos were way better than anything I could have taken!  It was a fluke that he managed to capture the reflection of Bath's Georgian buildings in the shop windows, but I thought it was a great effect!
Here are a few of my favourites…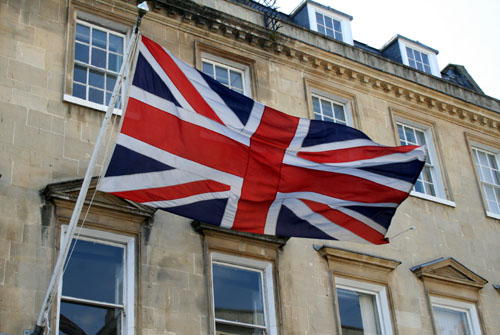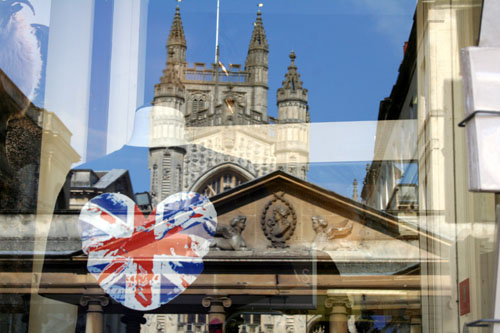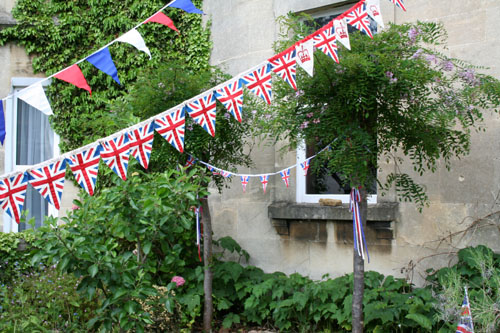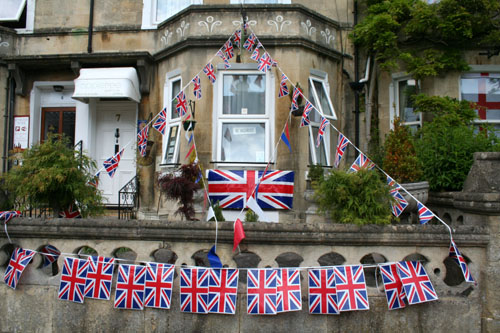 I don't think Lil' L has ever had so much fun during a shopping trip.  And it kept him occupied the whole time we were out 😉
Have a great weekend everyone!  I hope you have lots of fun 🙂 xx