Hi everyone!
Hope you're having a great summer so far. I do apologise for the lack of recipe posts these past couple of weeks but life's been a bit crazy busy round here!
There are two events in particular that have taken up pretty much all my time – book writing and campaigning.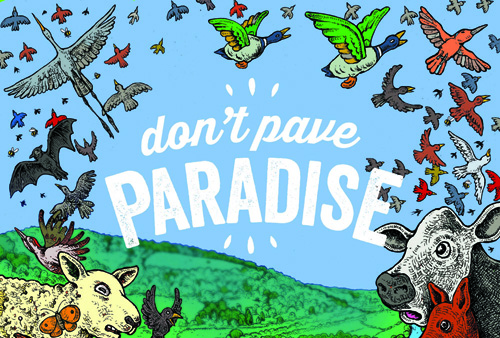 Here's a quick update on what's been happening…
The Book
The recipe testing phase is almost complete, so I'd like to give a big shout out to my 50+ recipe testers. You have all been amazing! The feedback has been far better than I ever imagined, and really constructive too. I've just got a handful of recipes left to test now which, out of 100+, isn't bad at all!
This week I've been been busy doing all the 'writing bits' (intro, tips, etc) as well as finishing the photography. I've also started looking at design concepts and layout options. I had a vague idea of how I wanted the book to 'look and feel' (and a much stronger idea of what I didn't want!) Thankfully I have an amazing artistic/designer friend who is helping me to turn my vague/fuzzy idea into something more substantial. It's starting to come together, which is really exciting! Hopefully it won't be too long before I can do the 'big reveal'.
Campaigning
Alongside the book, it's been a busy time on the campaign front. As some of you may already know, since last September I've been involved in a campaign to try and stop Bath Council from building a 1,400 space car park on the beautiful, historic Bathampton Meadows (that's the meadows in my blog's top banner). Last weekend, I helped organise an event on the meadows to celebrate National Meadows Day…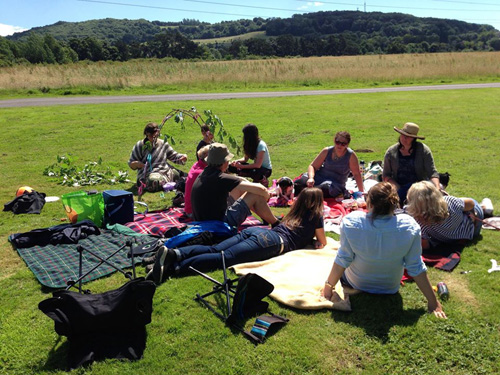 We had a heavy downpour in the morning, so I was absolutely relieved when the sun came out in the afternoon.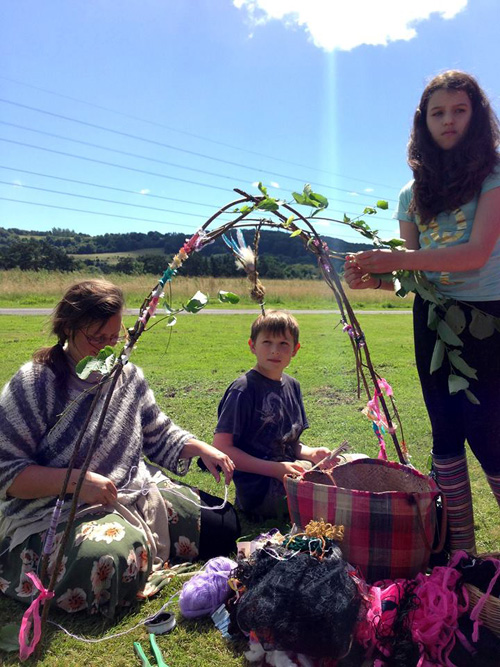 Last weekend I also gave a speech at a festival at Green Park Station in Bath. Public speaking terrifies me but the audience were amazing and soon put me at ease.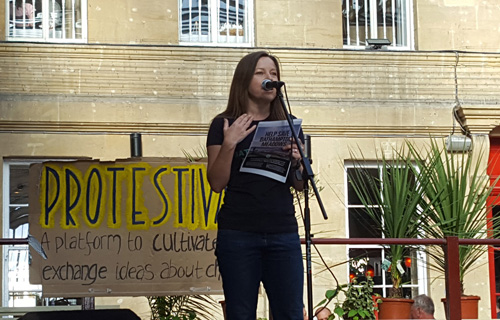 This week we published a full page advert in our local newspaper, the Bath Chronicle (with funds raised through Crowdfunding). It featured a gorgeous cartoon by Bath-based artist Perry Harris.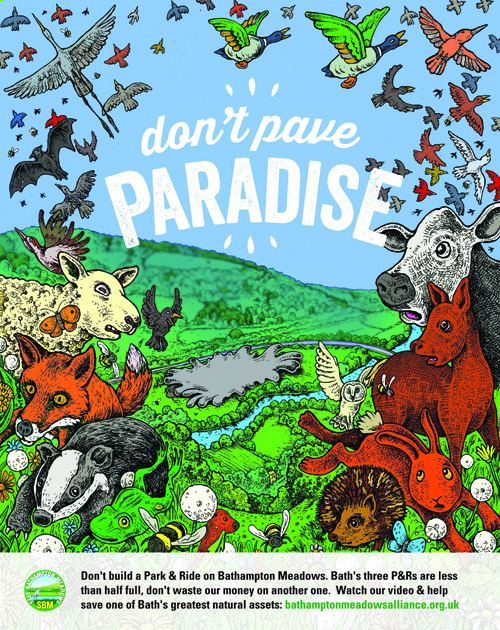 And yesterday, we launched a campaign video which features Amy Williams MBE and local children (including Lil' L!) Within less than 24 hours, the video on our Facebook page had over 3,000 viewings and 200 shares, which is amazing!
So that's what I've been up to lately!
I'll be back again next week, hopefully with a shiny new recipe for you. There's one that keeps popping into my head and I can't wait to try it out. If it's a winner, I'll be sure to share it on my blog.
Have a wonderful weekend everyone!
Much love,