Today I'd like to share one of my favourite home-made chocolate treats – Chocolate Cookie Crunch Hearts. They are so delicious, yet simple to make. They contain just THREE ingredients! ✨ They are perfect for sharing with loved ones on Valentine's Day. Head below to see how I make them.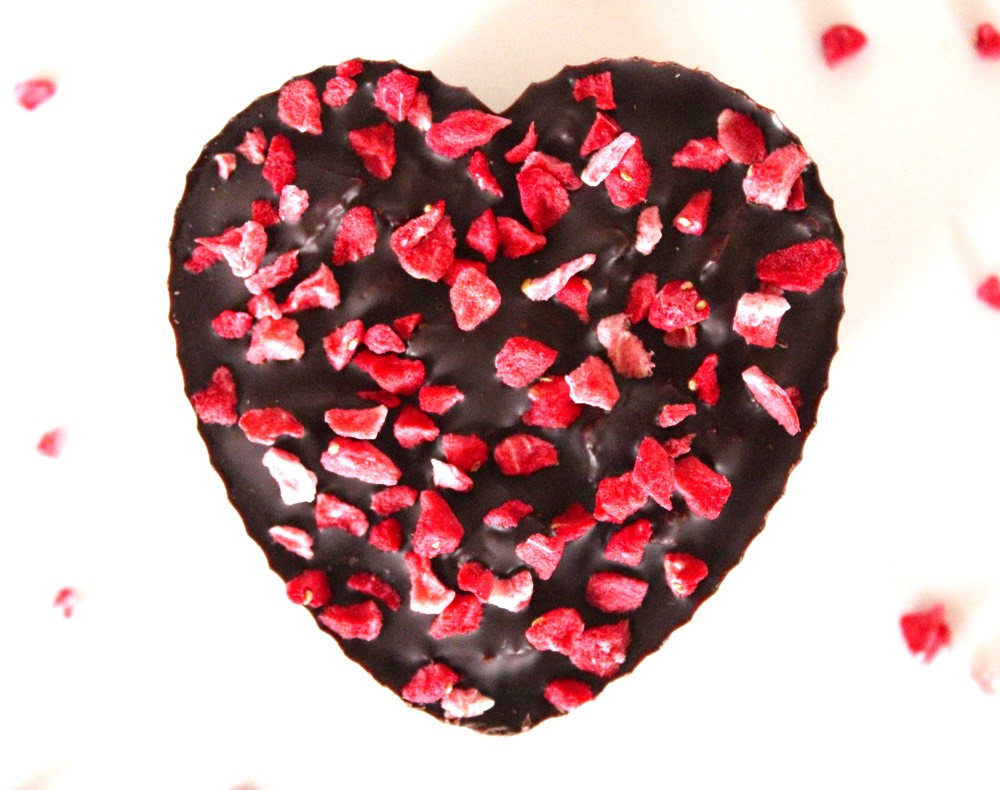 Mark and I haven't got a great track record when it comes to Valentine's Day. Normally our days run pretty smoothly (and I'm very thankful for that!) but we seems to trip and stumble our way through Valentines. It's very strange indeed!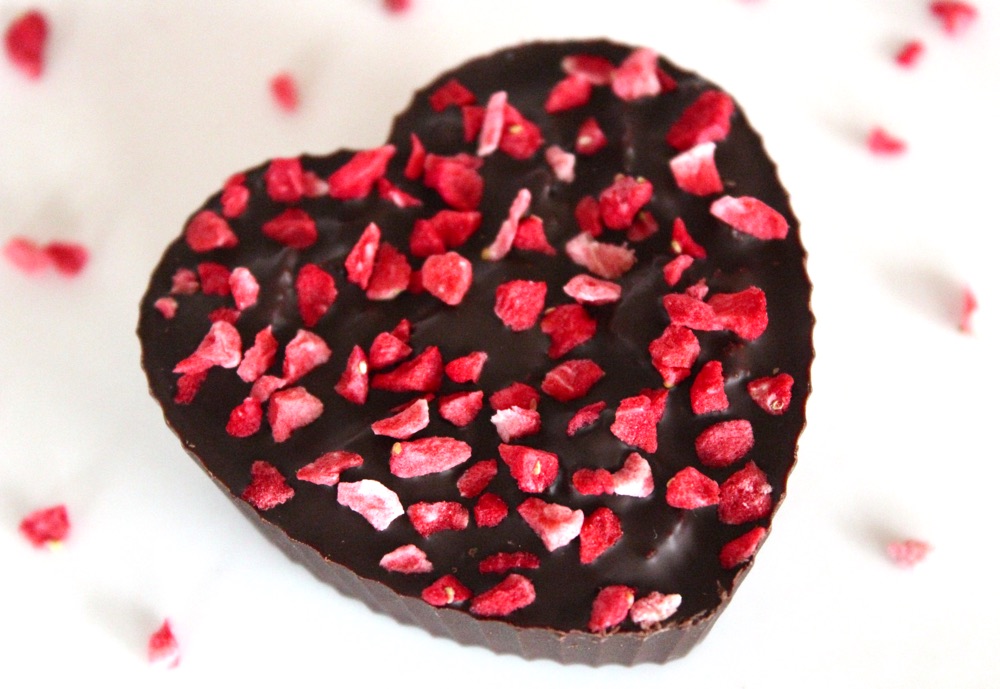 One year we'd arranged to go out for a special Valentine's meal, but Mark decided to first unblock the kitchen sink. He put on safety goggles ('cos that's the kind of guy he is), poured a heavy duty drain cleaner down the plughole and pushed the plunger. A second later, the drain cleaner shot out the overflow, through a gap in the side of his safety goggles and straight into his eye!!!
Since I'm not very confident at driving, he chose to drive himself to the hospital. In a hurry (and with only one eye vision!) he accidentally cut up a guy at a roundabout. The guy got so mad that he overtook us, slammed on his brakes in front of our car, got out his car and started making his way towards us. We quickly swerved round him and continued on our way. It was scary at the time (and one of the least romantic nights of my life), but seems totally farcical now!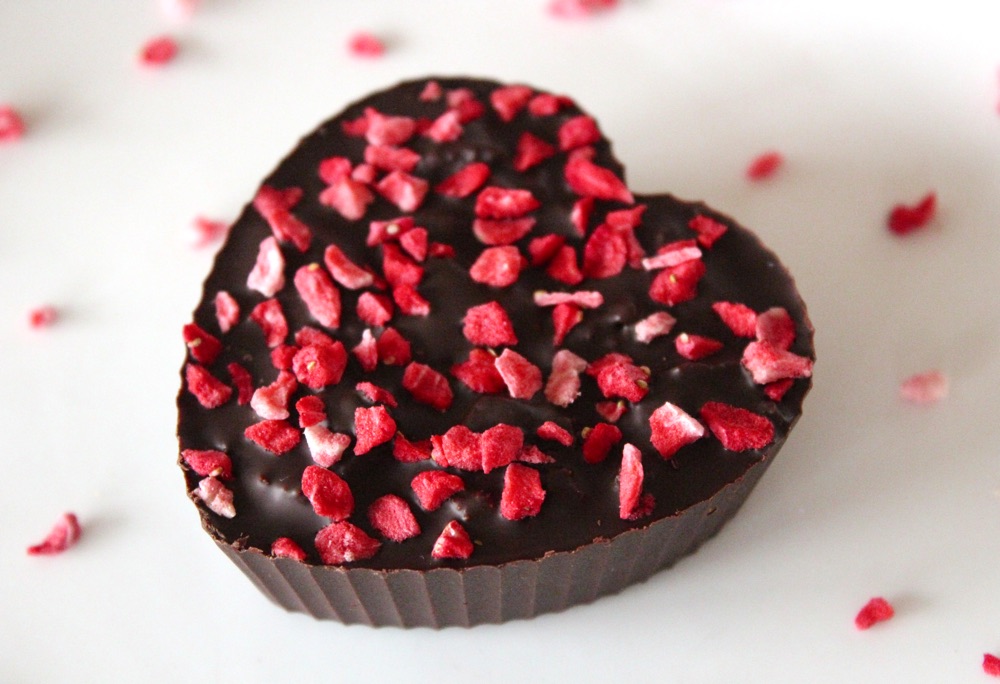 Decades later, things haven't improved much. Last year, we decided to celebrate Valentines Day with a take-away from our favourite Thai restaurant. We rang through the order using the numbers on the menu (as you do). When the food arrived, we gleefully ripped open the containers…. to discover that the dishes were full of meat 🙁 It turns out that our menu was out of date and the dish numbers had changed!
I dread to think what might happen this year. To be safe, I'm going to lie low!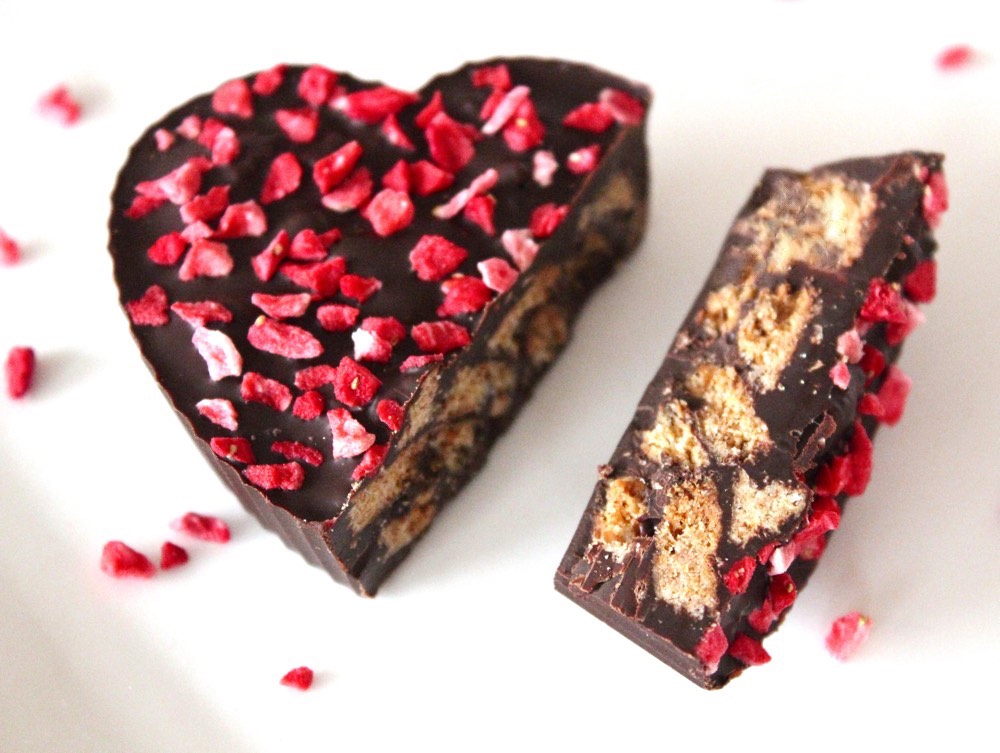 Whatever happens, the Valentines treats should be okay, as I'm making them in advance. The chocolates were made yesterday, and I made sure I had a few extra so that Lil' L could test them for me. I'm delighted to say that he gave them a huge thumbs up.
These treats remind me of Tiffin and Rocky Road, yet they are neither as they don't contain butter, syrup, marshmallow or dried fruits. They are simply a scrumptious mix of dark chocolate and crunchy biscuits (cookies), topped with a sprinkling of colourful berries.
I used freeze-dried strawberries, but raspberries would work well too. In one batch, I added some strawberries into the centre, but Lil' L and I agreed that we preferred the batch where the strawberries were sprinkled on top only.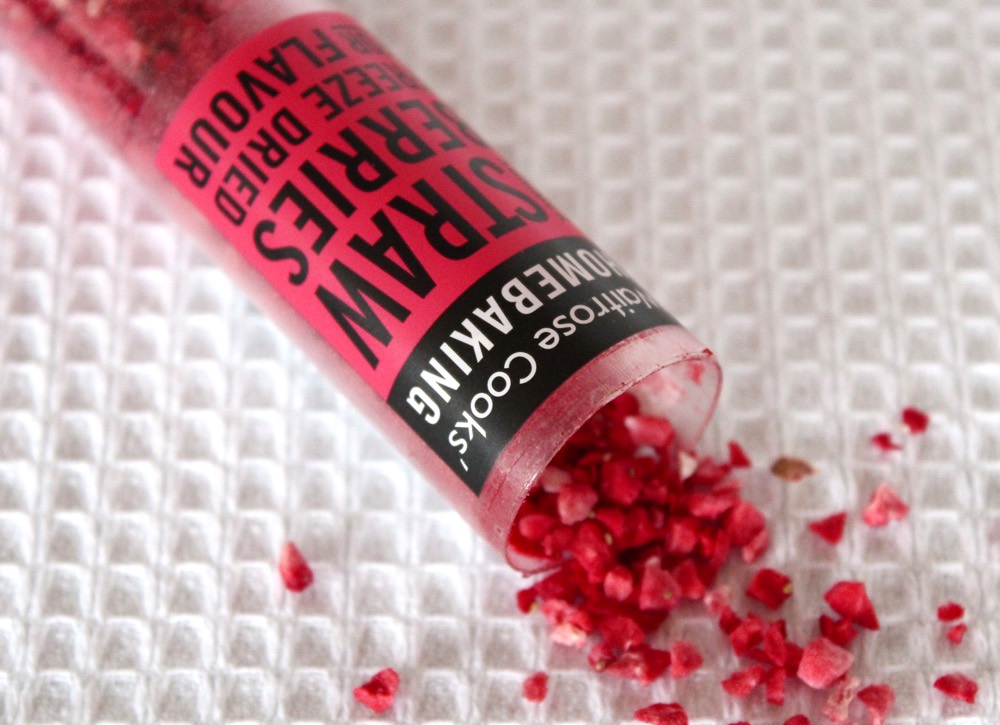 For the crunchy centre, I used some Doves wholewheat digestive biscuits, which have great flavour and are dairy-free.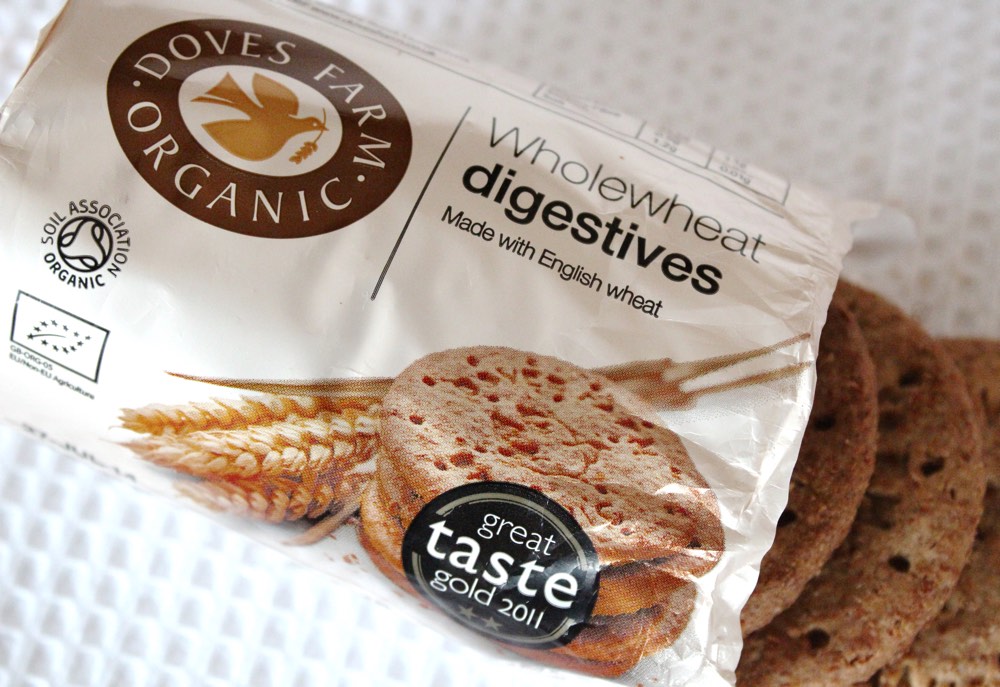 These chocolate treats are super simple to make, yet look really impressive! I set them in cupcake moulds, so they're pretty substantial and great for sharing.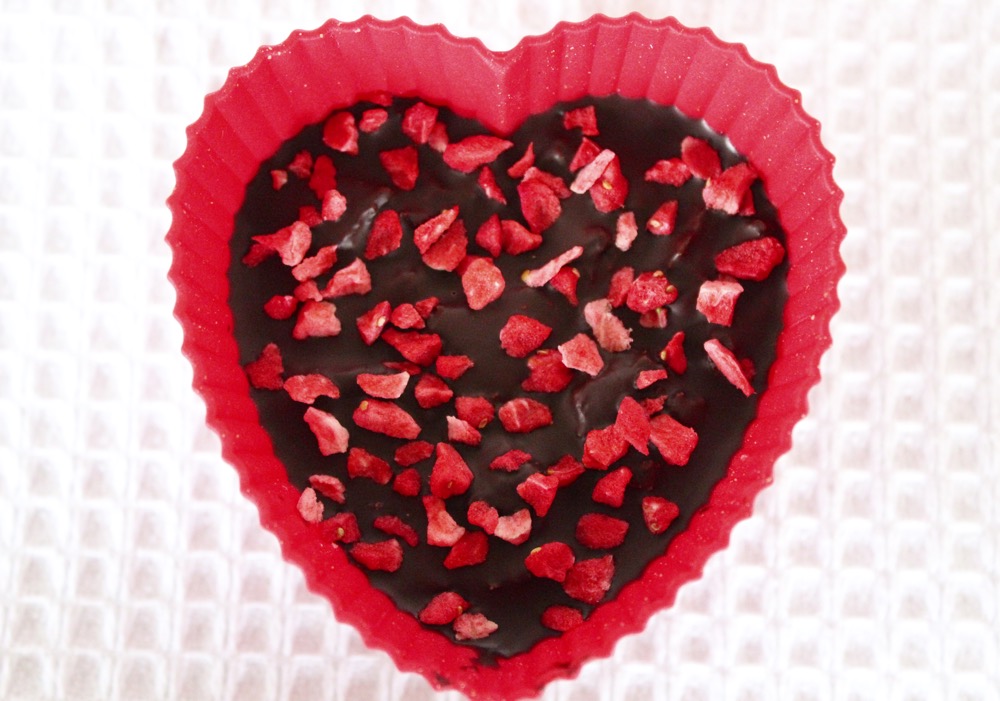 You could make a single chocolate for your loved one, or a 'His n Her' pair. Wrap them in cellophane with a hand-made card, and your loved one is bound to be impressed by the thought and effort you've put in.
Here's how to make them: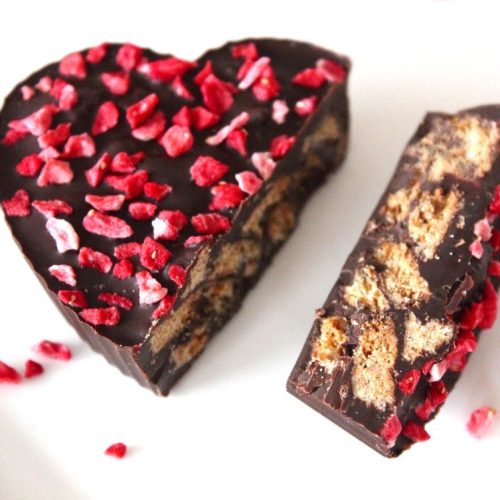 Valentines Chocolate Cookie Crunch Hearts
These treats are so delicious, yet simple to make! They are just perfect for sharing with loved ones on Valentines Day. The quantities below make 2 cup-cake size chocolates (my silicone heart moulds are 7cm / 2¾" in diameter)
Ingredients
85

g

/ 3 oz 70% dark chocolate

broken into chunks

4

TBSP

digestive biscuits or shortbread / sugar cookies

broken into small pieces*

Freeze-dried strawberries or raspberries

for sprinkling
Instructions
Add a small amount of water to a saucepan and place a heat-proof bowl on top. Add the chocolate to the bowl and gently heat, stirring occasionally until the chocolate has fully melted.

In a small bowl, stir together the biscuit pieces and 2 TBSP melted chocolate, until fully incorporated.

Coat the bottom of a silicone mould with 1 tsp melted chocolate (this will give the chocolate a nice, smooth bottom). Add 2 TBSP of the crunchy mixture and press to level as much as possible. Add 1 TBSP melted chocolate and tap the mould on the work surface to remove air bubbles and level the top. Sprinkle with freeze dried berries and place in the fridge until solid (about 2 hours). Repeat the above steps for the second chocolate.

When set, the chocolates should easily peel out of their moulds.

Store in an airtight container, the chocolates will keep for weeks in the fridge. They are also freezable.
Notes
* For a gluten free option, use gluten-free digestive biscuits/sugar cookies (found in the 'Free From' section in UK supermarkets)
Products used in this recipe
Doves Organic Wholewheat Digestives
Waitrose Freeze-Dried Strawberries
Waitrose Continental Plain Chocolate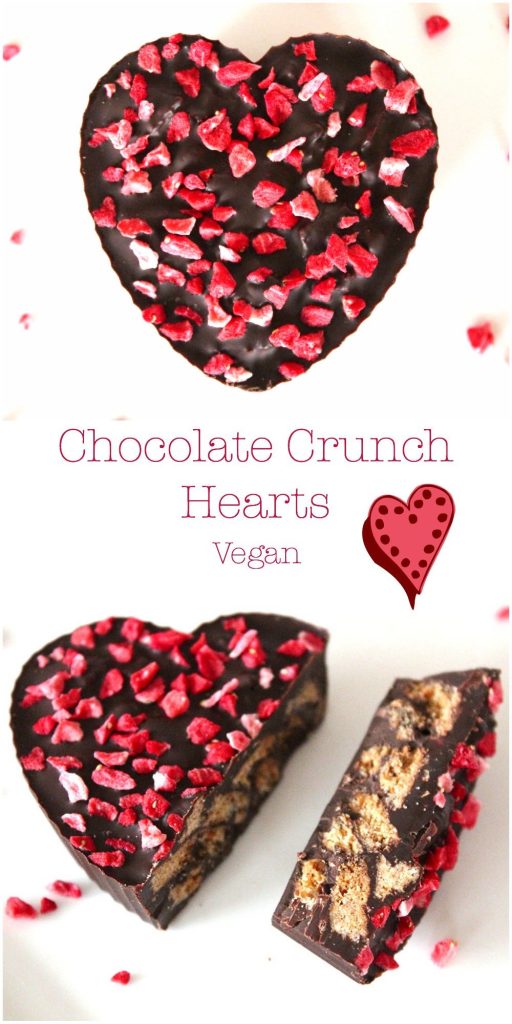 What would your ideal Valentines gift be? Do you like grand gestures, roses, romantic meals… or do you prefer the smaller, low key but thoughtful gestures like hand-made cards and treats?

SaveSave
SaveSave
SaveSave
SaveSave
SaveSave
SaveSave
SaveSave