I first shared a recipe for chocolate orange chia pudding back in February 2012 and, to this day, it remains one of my family's favourite desserts ♥ It's such a simple pudding to make and, since I originally posted the recipe, I've refined the method so that it's even quicker. Honestly, this recipe could not be more easy! The original photo I took doesn't do this pudding justice, so I thought it was time for a re-post with the updated recipe and some shiny new photos.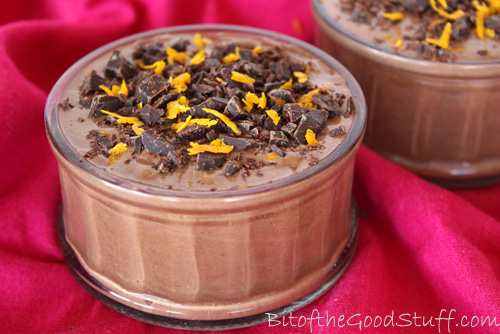 Since that original post, chia seeds have become much more popular here in the UK. You can buy them in most health food shops, and even supermarkets have started stocking them. They're also widely available (and often much cheaper) from online stores. I find they can vary a lot in price, so I always shop around for the best deal.
Since I use them daily in smoothies and puddings, lately I've been buying the Sevenhills 1kg bags as they work out much better value. You can buy them in a range of quantities though, so it's probably a good idea to start with a smaller bag if you're trying them for the first time (Holland & Barrett are currently selling a 100g bag for £2.49).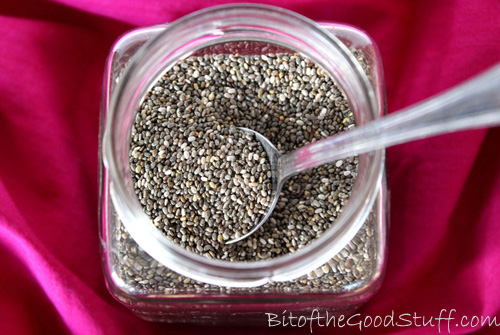 So why do I love chia seeds so much?
Well, there are two main reasons. The first is their amazing nutritional profile. Chia seeds are very high in dietary fibre, a good source of 'complete' protein, and rich in omega 3 essential fatty acids. They're also hydrophilic and can absorb around 10 times their weight in water, thus helping to keep us nicely hydrated. Their fibre, fat and protein content, along with these hydrophilic abilities, means that the seeds are a great source of slow release energy, they help to balance blood sugar levels, and they keep us feeling full up for hours. Adding a spoonful to smoothies is a great way to keep hunger pangs at bay.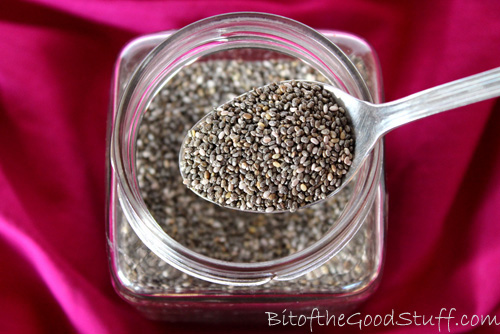 Chia seeds contain a range of trace minerals, and are especially rich in manganese, phosphorus and calcium, which are all important for good bone health. A 28g / 1 oz serving provides 30% of the manganese RDA, 27% of phosphorus, and 18% of the calcium RDA. The seeds also contain a multitude of antioxidants, including the flavonoid quercetin, which has anti-inflammatory and antihistamine properties.
The second reason I love chia so much is that they make the most incredible chocolate puddings! Once blended with some cacao or cocoa powder and a little liquid, they transform into a delicious, silky smooth pudding that will easily rival any shop-bought chocolate dessert. And unlike the shop-bought varieties that tend to be laden with sugar and little nutritional value, these chia puddings are refined sugar free and packed with nutrition.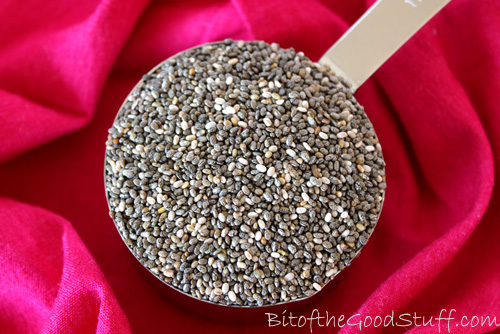 I used to soak the chia seeds in liquid for an hour or so until they'd transformed into a gel-like substance before blending them up, but these days I literally throw all the ingredients straight in the blender. High speed blenders are best for this job as they'll blend the seeds smooth in a matter of seconds. Since I've had the Froothie, making chia puddings has been a breeze.
Lil' L absolutely loves these puddings and sees them as a real treat. It's great to be able to treat him to something that's so nutritionally packed and full of healthy goodness.
[print_this]
Serves 4
Hands-on time: 10 minutes   Ready in: 10 minutes
Ingredients
80ml / ⅓ cup freshly squeezed orange juice (1-2 juicy oranges)
300ml / 1¼ cups non dairy milk
64g / 6 TBSP chia seeds
30g / 4 TBSP cacao powder (or regular cocoa powder)
4 soft pitted dates (e.g. Medjool)
½ tsp orange extract
Maple syrup (or agave syrup), to taste
Suggested garnish
Dark chocolate, finely chopped or grated
Orange zest
Method
Place the orange juice and milk in a powerful high speed blender, followed by the remaining ingredients (I use my Froothie 9400). Give them a stir until they are coated in liquid, then blend until silky smooth. Stop now and then to scrape down the sides. Taste test and add a touch more orange extract or sweetener, if desired.
Pour into small ramekins or cups, sprinkle on the garnish and chill until ready to serve. It will keep for up to five days in the refrigerator.
[/print_this]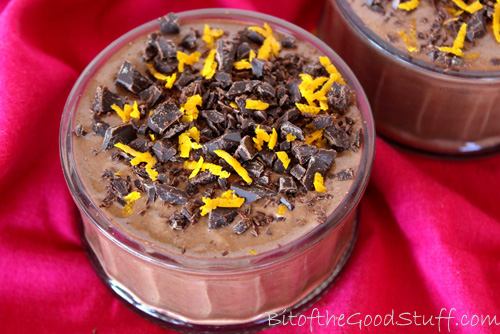 Have you tried chia puddings before? If so, what's your favourite flavour combo? If you've posted any recipes or pics, please do share the links below x
SaveSave
SaveSave
SaveSave