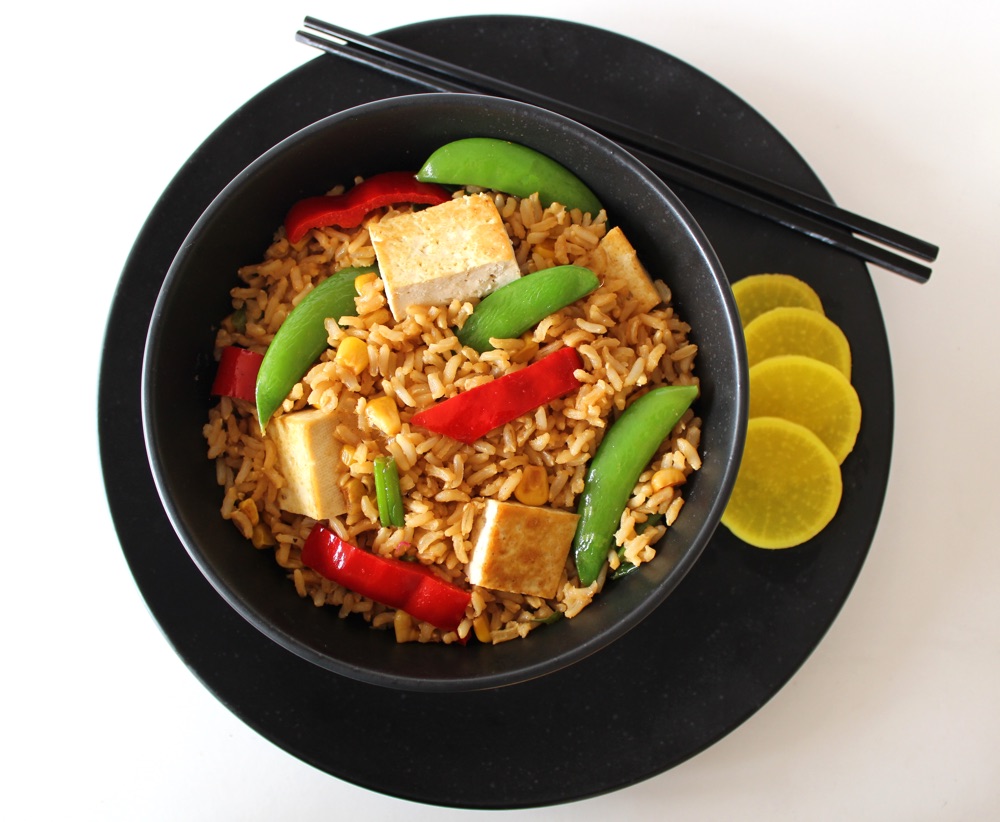 In early Summer, my family were eagerly anticipating a trip to Wagamamas. On the way there, we psyched each other up, talking about how much we were looking forward to tucking into our favourite Wagamama dish – the Yasai Cha Han Donburi. Upon arrival, the waiter showed us to our seats and handed us the menu. Our eyes immediately moved to the spot where the dish is usually listed, but it wasn't there. We scanned both sides of the menu but it was nowhere to be seen. We called over the waiter and he explained that they had a new summer menu. Sadly, the Yasai Cha Han Donburi hadn't made the cut.
Has that ever happened to you? Where you're looking forward to tucking into your favourite dish at a restaurant, or you specifically go to that restaurant because you're craving a dish… only to find that it's been taken off the menu. It's happened to my family a few times and it's always such a bummer.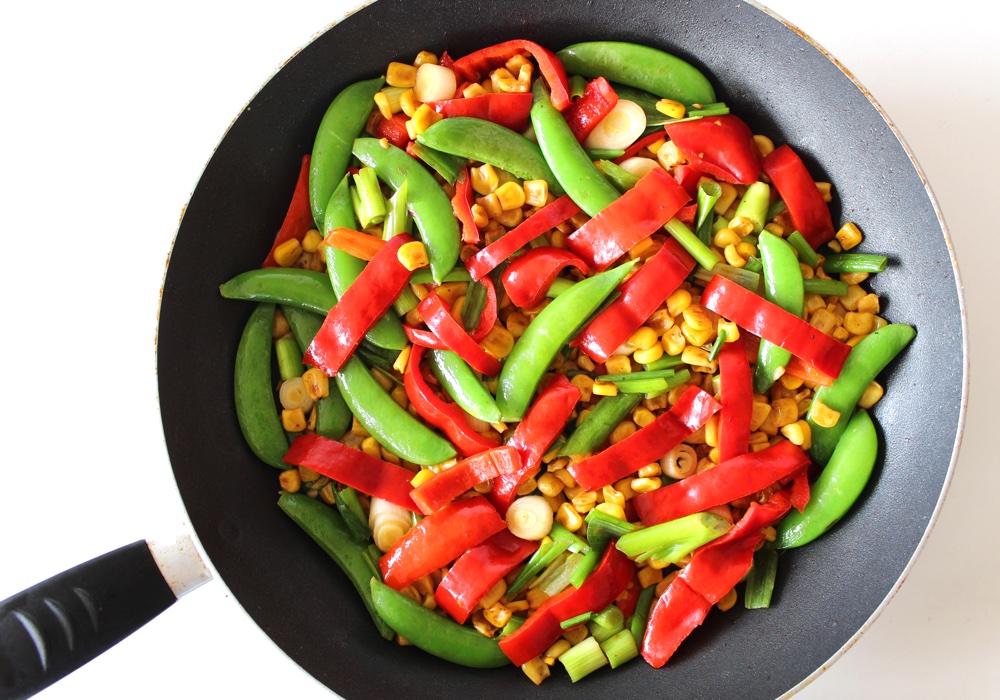 Well this time, I decided to look on the bright side. I'd been meaning to try my hand at making the Yasai Cha Han Donburi at home for a while, and now was the perfect opportunity. I could still remember what the bowl tasted like and its main components, so I set to work re-creating it.
One of my favourite parts of the bowl is the flavouring added to the rice, so I really wanted to nail this part. I chose to use two of my favourite pantry staples as the basis of the dressing – Clearspring Organic Tamari Sauce and Meridian Organic Toasted Sesame Oil. The tamari provides the 'umami' flavour, while the toasted sesame oil add a touch of smokiness. I then added a tablespoon each of maple syrup and rice vinegar for some 'sweet 'n' sour' flavour, and finished it off with a sprinkling of garlic granules. I was extremely happy with the way the dressing turned out. For me, it's the perfect compliment to a Japanese-inspired rice bowl.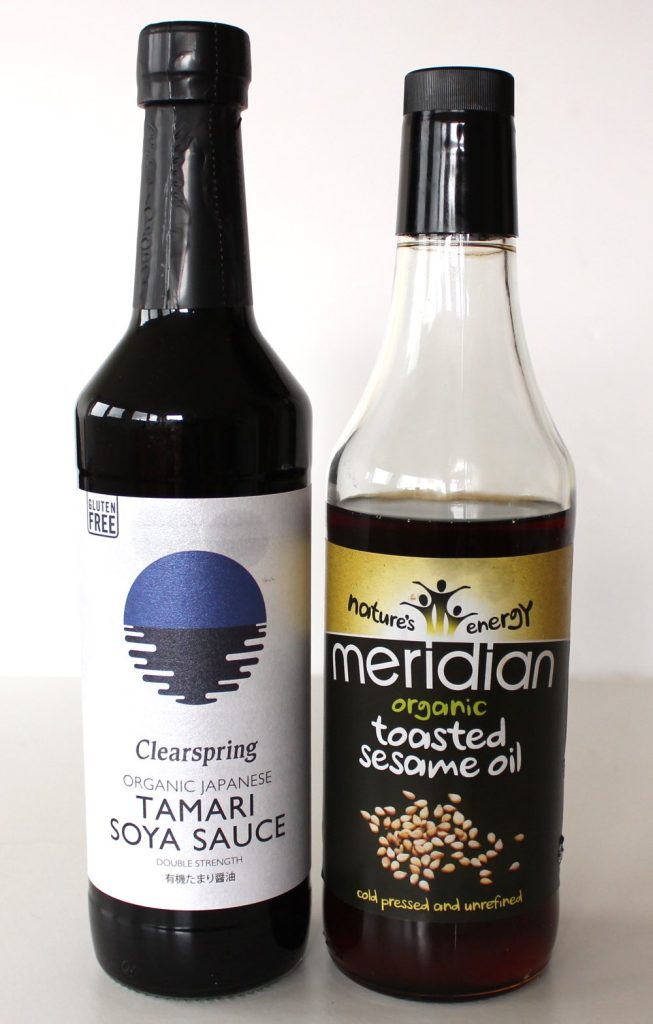 For this dish, I prefer to use original tofu, which I press for 30 minutes then pan-fry. If you've not cooked tofu from scratch before, rest assured that it's not difficult at all. I've given some tips in the recipe below of how I do it.
I absolutely adore this rice bowl, and it's been a huge hit with the rest of the family too. I've made it multiple times these past couple of months and we never tire of it. The flavour is as good (if not better, in my humble opinion hehe) than the Wagamama version. It's far cheaper too!
Move over Wagamama, we have a new favourite Yasai Cha Han Donburi and, I can safely say, this one will always be on the menu :o)
[print_this]
This recipe was inspired by Wagamama's Yasai Cha Han Donburi which, at the time of writing, has sadly been taken off their menu. No matter though, as this version is just as delicious and a fraction of the cost.
Serves: 3-4
Hands-on time: 30 minutes    Ready in: 70 minutes (includes 30 minutes pressing time for the tofu)
Ingredients
1 block firm tofu (about 400g / 14 oz)
300g / 1½ cups brown rice, rinsed and drained (see Note 3)
750ml / 3 cups water
½-1 TBSP toasted sesame oil
¼ tsp garlic granules or garlic powder
pinch of salt
1 medium onion, sliced
175g / 1 cup sweetcorn (I use canned)
1 sweet romano pepper (or red bell pepper)
handful of sugar snap peas
Dressing
3 TBSP tamari or reduced-salt soy sauce
1 TBSP toasted sesame oil
1 TBSP rice vinegar (or substitute with another white vinegar)
1 TBSP maple syrup
½ tsp garlic granules or powder
Slices of pickled radish, for garnish (optional)
Method
1. Press the tofu for 30 minutes (See Note 1).
2. Cook the rice (see Note 2).
3. Prepare the dressing: Place all the dressing ingredients in a small bowl and whisk together with a fork.
4. Once pressed, slice the tofu into eight long rectangles. (I find it far easier and quicker to pan-fry and flip eight pieces of tofu rather than a panful of tofu cubes).
5. Heat ½ TBSP sesame oil in a large non-stick frying pan (skillet) on medium-high heat. Once the oil is hot, place the tofu in the pan (be careful as the oil may spit). Flip the tofu over, so that both sides are coated in oil. Sprinkle the garlic granules and a pinch of salt over the tofu. Leave to cook until golden brown on the underside, then flip over and cook until browned on the second side. Transfer to a plate and slice into bite-size pieces. Place in a warm oven while you prepare the veggies.
6. Add a splash more oil to the pan, if needed. Add the onion and stir fry on medium heat for 2 minutes. Add the sweetcorn and continue stir frying until it just starts to brown. Finally, add the sweet romano (or bell) pepper and sugar snap peas to the pan and stir fry until warmed through. Stir in 1 TBSP of the dressing and set aside.
7. Once the rice is ready, tip into a large bowl. Drizzle in the remaining dressing and stir through until thoroughly coated. Add the veggies and tofu and stir through. Divide between four bowls. Garnish with picked radish (if desired) and serve.
8. Any leftovers can be stored in the fridge for 24 hours. As with any rice dish, make sure the leftover rice is cooled quickly and refrigerated within an hour.
Note 1: Pressing tofu: Here's my preferred way to do it (since I don't have a tofu press): Slice the block of tofu through the middle into two equal halves. Place the tofu on a rimmed baking tray. Place a chopping board on top of the tofu, followed by a heavy object to weigh it down. The water collects in a pool round the tofu. After 30 minutes, drain off the liquid. Give the tofu a quick pat with kitchen paper to soak up any residual liquid, then it's good to go.
Note 2: Cooking brown rice: My preferred way to do this is using the absorption method. Here's how I do it: Place the rinsed rice in a large, heavy-bottomed saucepan along with the water. Bring to the boil, then reduce the heat and simmer uncovered for 10 minutes. Reduce the heat to very low, cover with a tight-fitting lid and cook for a further 20 minutes. When air pockets have appeared in the rice, it's ready. Remove from the heat and leave to rest for 5 minutes, covered with the lid.
Note 3: I often substitute half of the brown rice with black rice. This adds even more nutrients to the bowl, as black rice is a rich source of antioxidant anthocyanin. I soak the black rice for at least 30 minutes prior to cooking, then cook it with the brown rice. It turns all the rice black, so it's pretty spectacular! When making this version, I tend to put the veggies on top to keep their vibrant colours otherwise the rice turns them black too. My son and husband actually prefer the black rice version of the bowl. I love both! [/print_this]
Pin for later ⬇️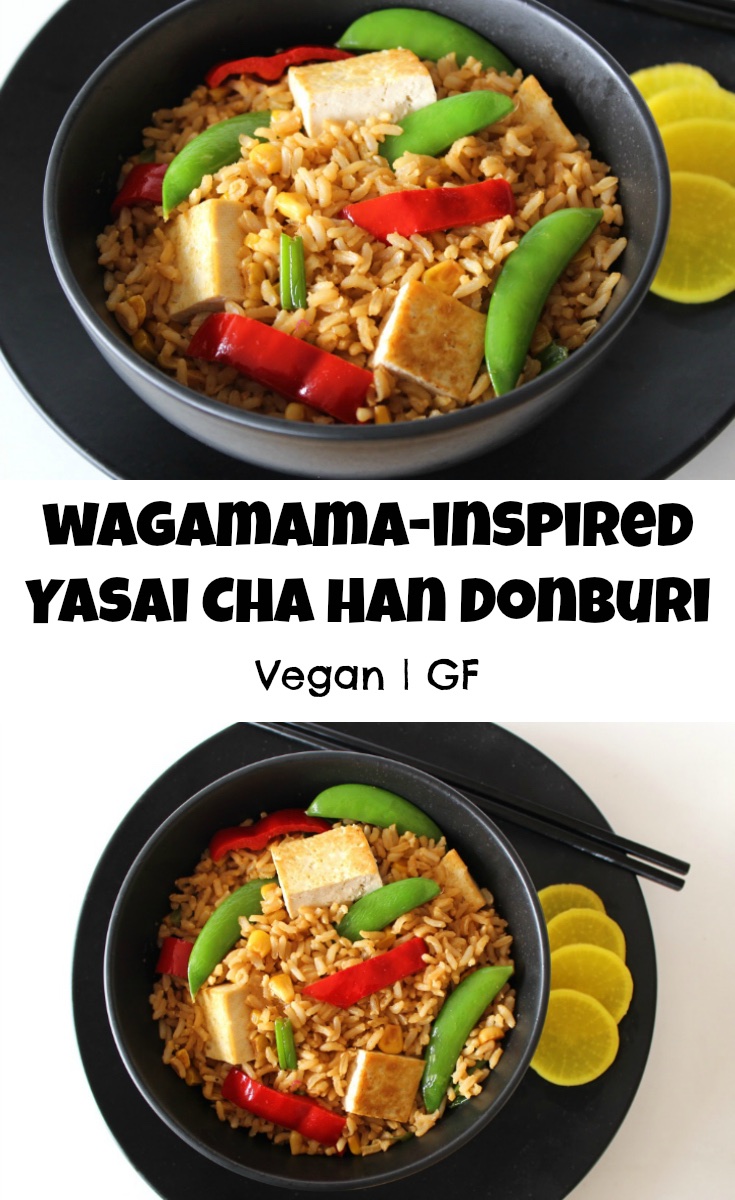 Big thank you to Suma for supplying me with the gorgeous ingredients for this bowl. It's hugely appreciated!
I'd also like to give a shout out to the lovely Amy from Suma who has just given birth to a gorgeous baby girl called Josephine ❤️ We wish you and the family all the very best! Be sure to keep my Insta feed filled with shiny new baby pics :0)
Much love,

SaveSave
SaveSave
SaveSave
SaveSave