One of the perks of being a Froothie ambassador is that I get the chance to review their new kitchen gadgets. Their latest gadget – the Optimum Vac 2 Air Vacuum Blender – has been creating quite a buzz on social media so I couldn't wait to get my hands on one and see what all the fuss was about. A shiny, new Vac 2 landed on my doorstep just over a week ago and I've already used it multiple times to make smoothies, juices, sauces, soups and chia puddings.
In today's post, I thought I'd share the lowdown on this new blender and what sets it apart from other blenders. I'll also share what I'm loving about the blender as well as any first impression niggles.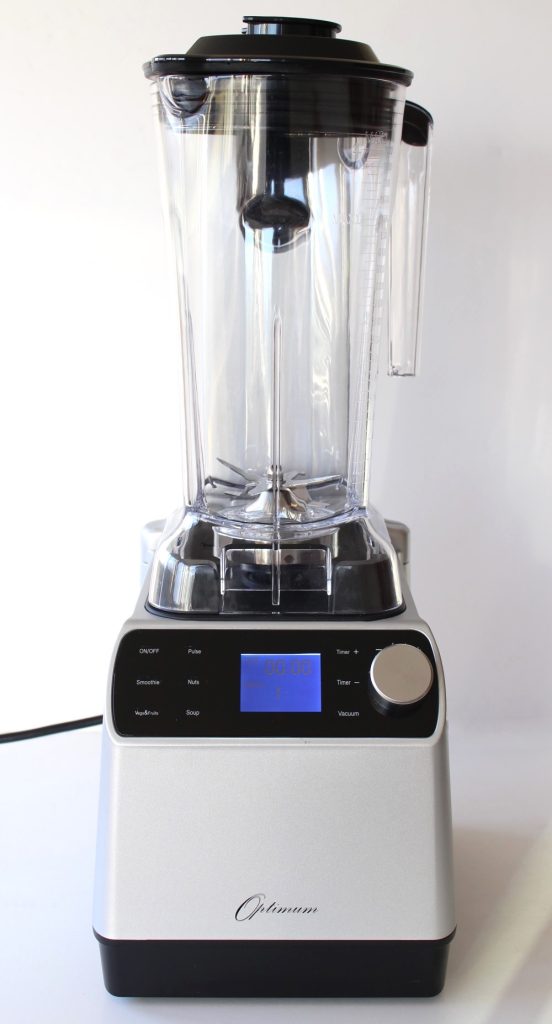 The Vac 2 is a great-looking machine. As you can see from the photo above, it has a sleek, modern design. It comes in three colours – silver, black and red. On top of the base sits a 2 litre BPA-free jug.
Continue reading

"Optimum Vac 2 Air Vacuum Blender Review and Reader Offer"