For the past three years, I've been using a Froothie Optimum 9400 blender at home. It's by far the best blender that I've owned and since I was so impressed with it, I became a Froothie Ambassador. You can check out my review of the 9400 blender and my special reader offers here.
This Summer, I was contacted by Froothie and asked whether I would like to test their newest blender – the Optimum Nutri Force Extractor. The timing couldn't have been more perfect. My family was about to embark on a road trip to France for a three-week self-catering vacation. I'd been contemplating taking a blender so that we could make our own daily smoothies, rather than buying them in cafes like we usually do (thus saving us about 15 euros a day!) My 9400 is a bit big and heavy for travel, but the Nutri Force Extractor sounded just perfect. It's smaller, much lighter (3.4kg), yet has a powerful 1000W motor. It comes with 450ml and 1 litre size cups, so perfect for single and two-person smoothies.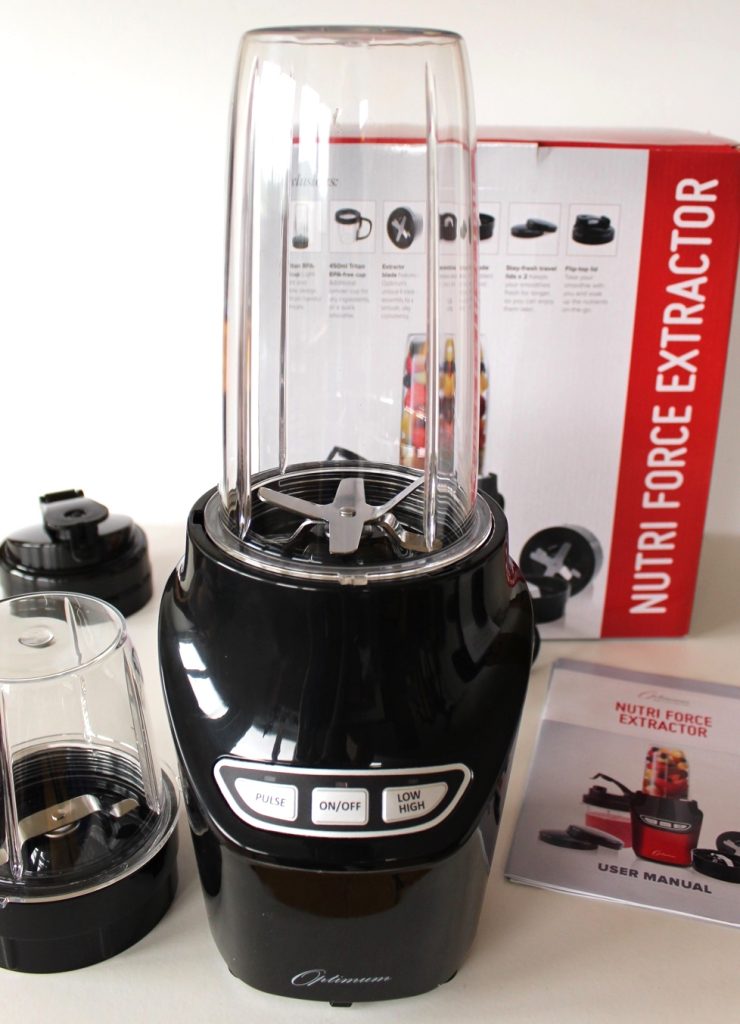 I especially like the fact that this blender has two speeds – low and high – as I tend to blend a lot of frozen fruit and find it best to start on a low speed to break it up then switch to high speed to blend it smooth.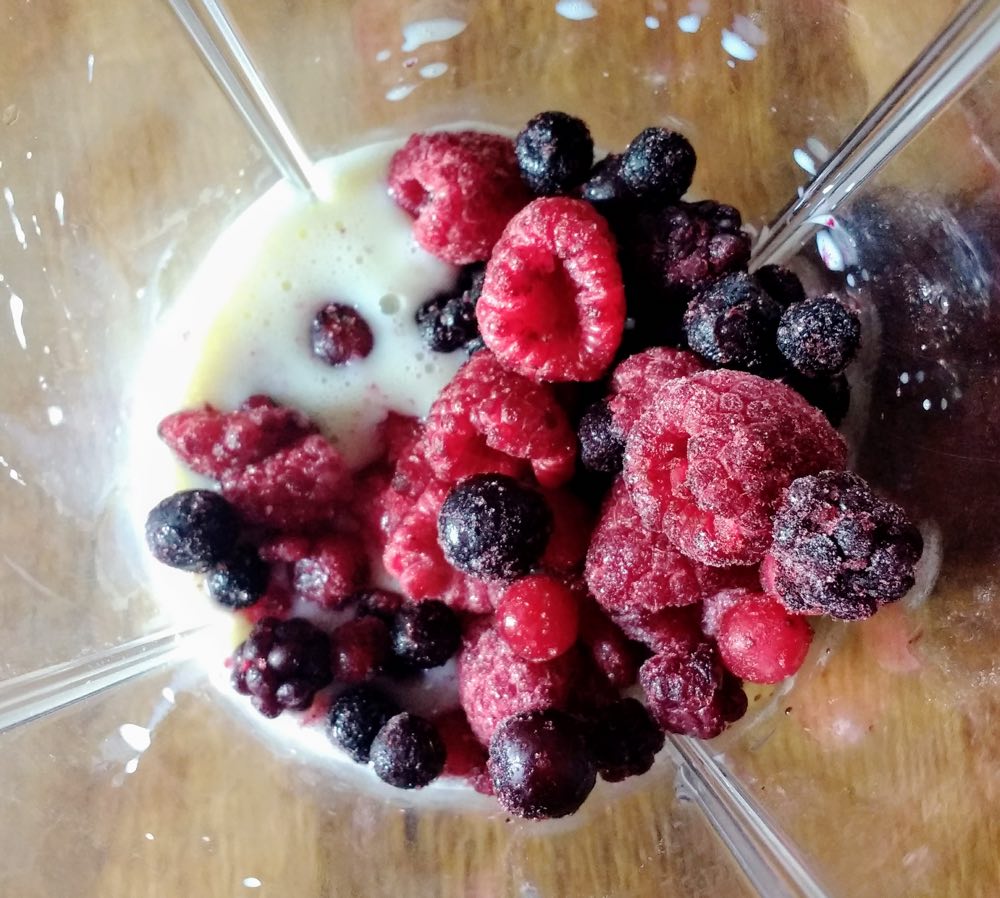 I also like that it comes with two blade attachments. Just before the new blender arrived, my coffee/spice grinder broke and I'd started to look for a replacement. The Nutri Force Extractor actually comes with a grinder blade attachment, which is fantastic as it saved me having to buy a new, separate grinder.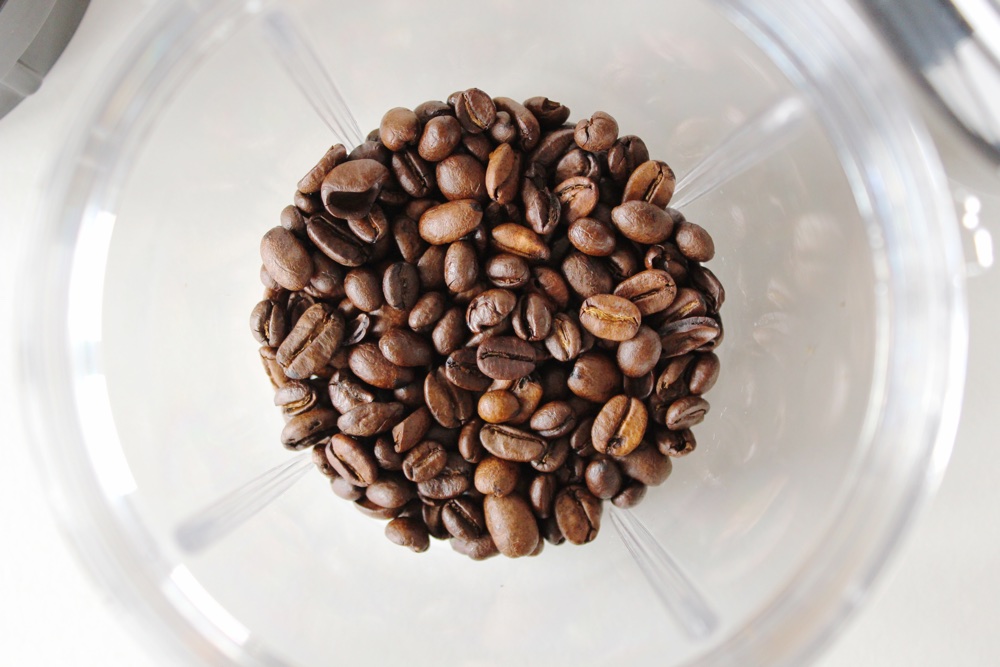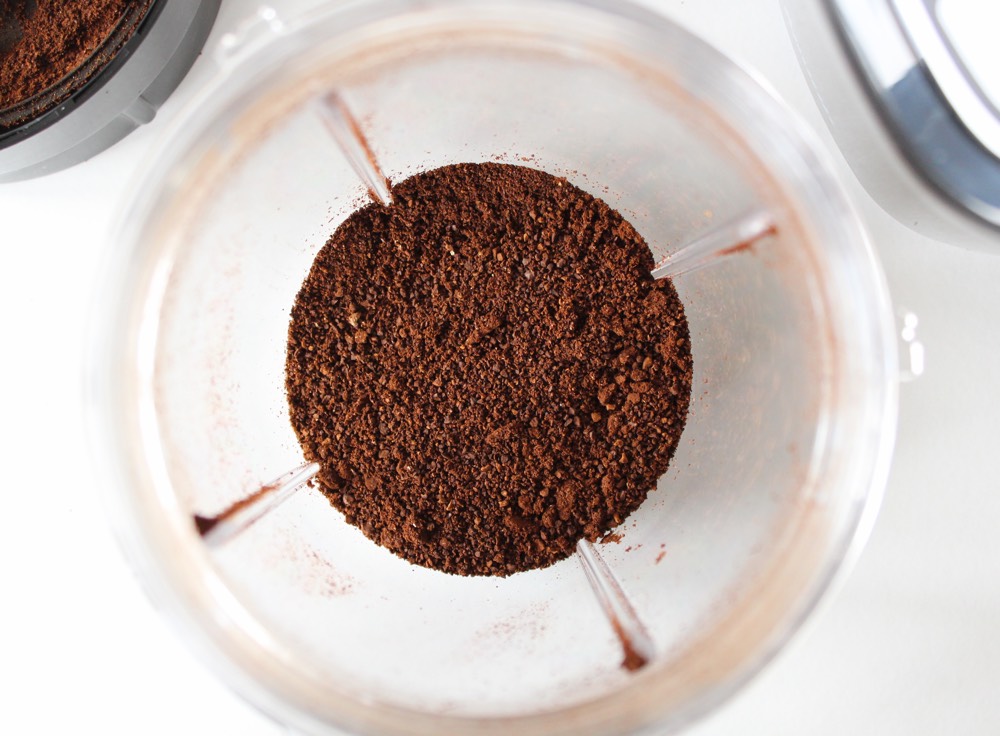 As soon as the new blender arrived, I set to work grinding coffee beans and linseed. I always keep a pot of ground linseed in the fridge for sprinkling on breakfasts and tend to grind my own as it works out much cheaper than buying the pre-ground seeds.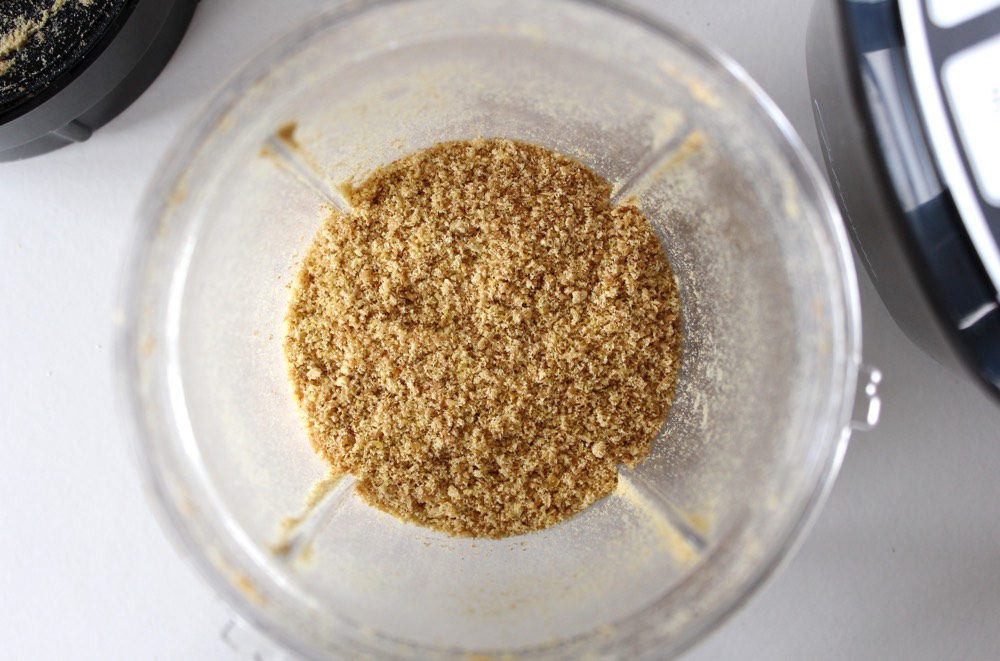 The blender also comes with 2 travel lids and a flip-top lid, which are handy if you want to make your smoothie and pop it in your bag for a 'breakfast on the go'.
As you may have seen on my Instagram account, in addition to the blender, I also took a huge box of vegan snacks on our road trip, as well as some pantry supplies that I knew would be difficult to buy in France. By the time we arrived, there was hardly anything left in the snack box. It's so hard to resist the snacks when you sat in a car for 12+ hours!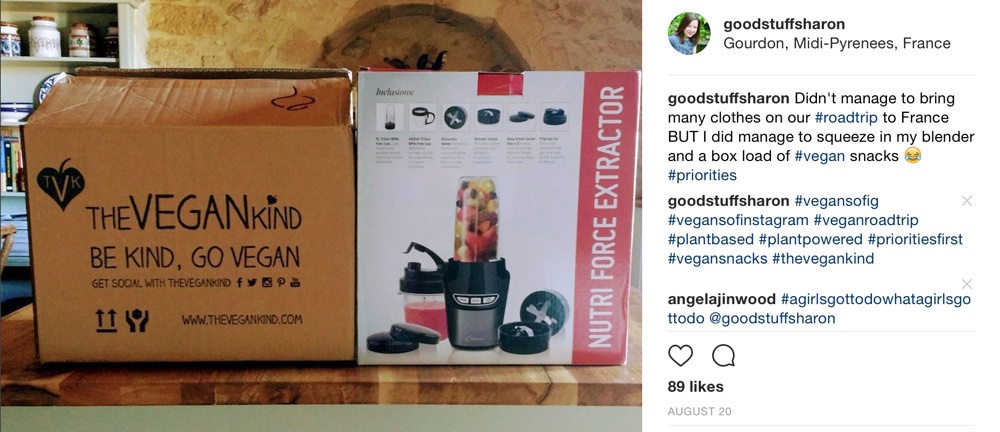 Since it was the first time we'd brought a blender on vacation, I decided to keep a record of how we used it so we could assess whether it had been worthwhile.
Well, I was astonished to find that in just under 3 weeks, we used it a total of 31 times! It was used it at least once a day for making smoothies, frozen smoothie bowls or vegan mozzarella-style cheese for topping panini and pizzas. Mark loved the cheese so much that he declared that it had been worth bringing the blender for this alone!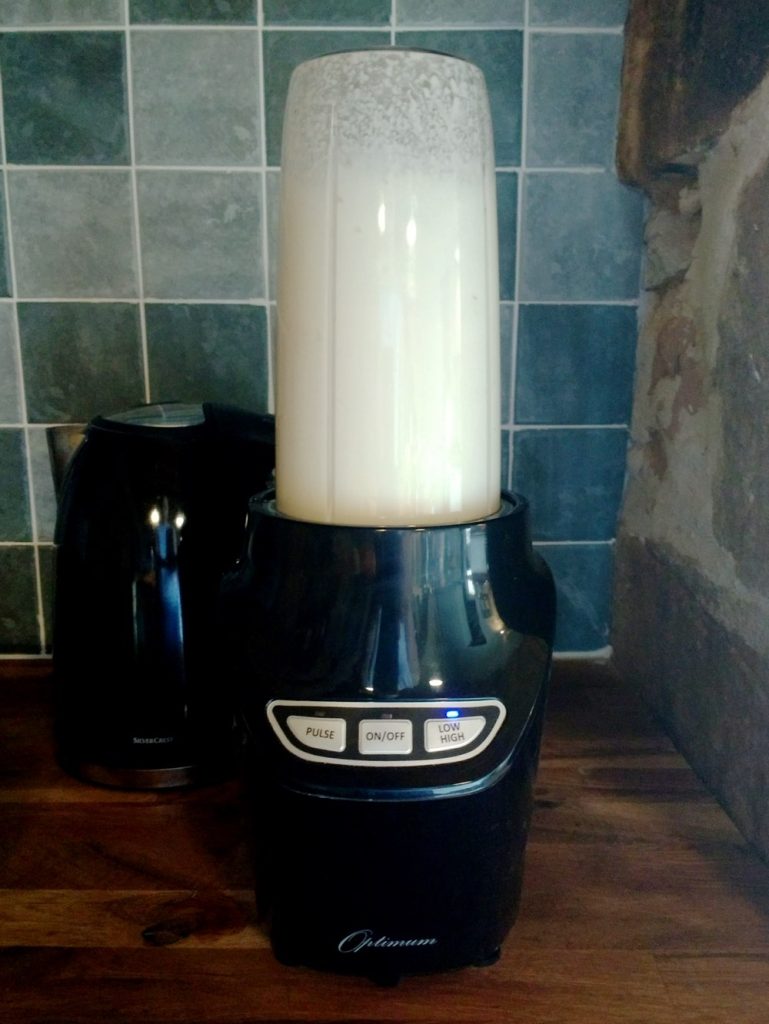 The 'cheese' took just 15 minutes to make and it was so delicious!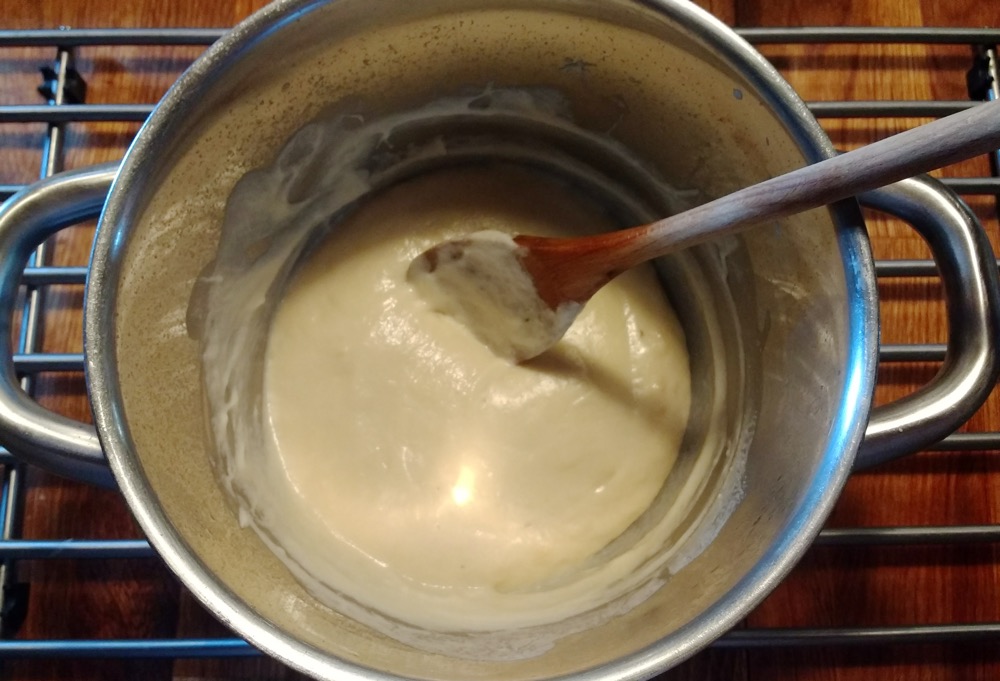 It was super hot in the Dordogne – around 32-35 degrees – so I really enjoyed cooling down with frozen smoothie bowls. I simply blended a sliced frozen banana, a handful of frozen mixed berries and some plant-based milk, then sprinkled on toppings (such as walnuts, flaked almonds and frozen berries).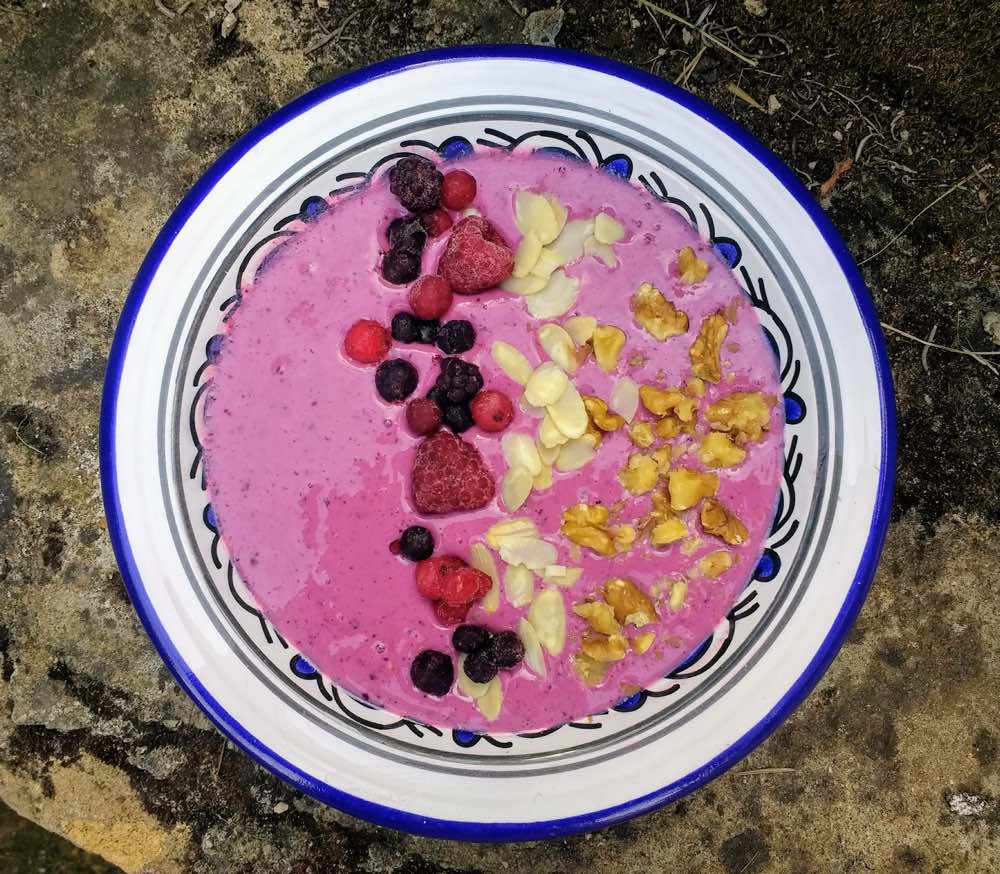 I also made a green smoothie, inspired by a recipe in the Vegan Life magazine. I didn't have all the ingredients at hand, so I improvised. All sorts went in there, including lettuce! It turned out pretty tasty.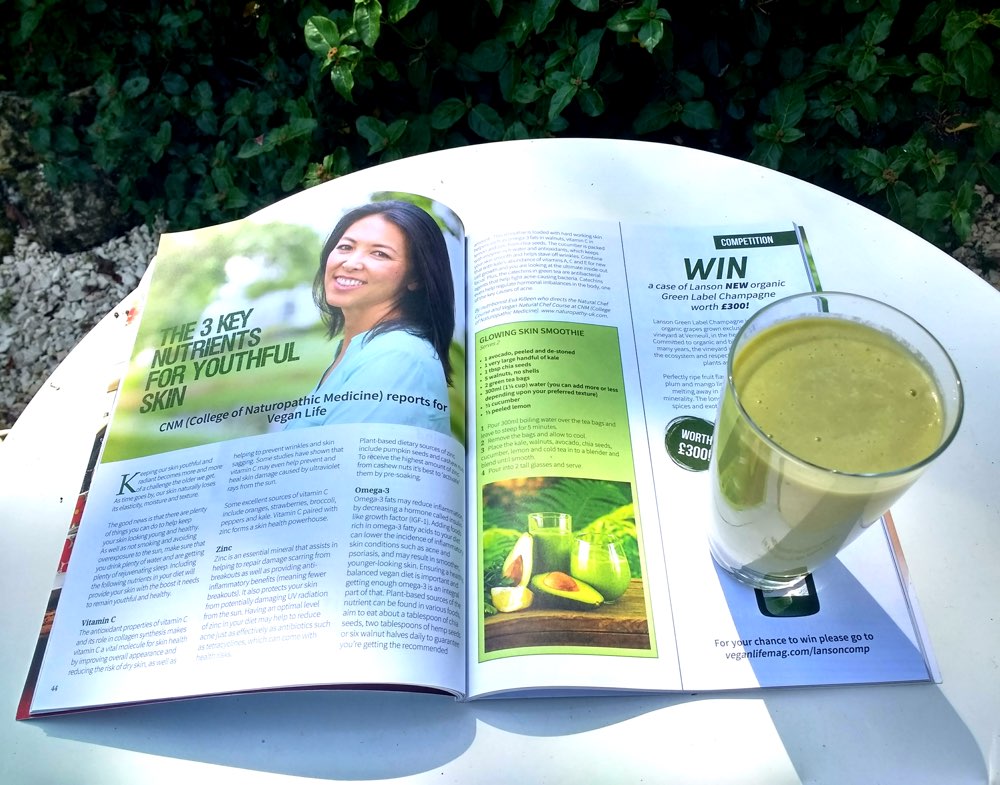 Lucien also loved making his own smoothies whilst we were in France and, since we've been back, he's continued to make them as a post-school drink! He's really enjoying using the Nutri Force Extractor, more so than the 9400 as he finds this one easier to clean. I'm also more comfortable about him using the Nutri Force Extractor as the blades (though sharp) aren't as sharp as the 9400's blades. One time, I stupidly stuck my hand in the 9400 with a tea cloth to dry it out. My fingers lightly brushed over the blade and got cut really bad.
I'm already thinking that if/when Lucien goes to university, the Nutri Force Extractor will be the kind of blender I will buy him. Hopefully it'll encourage him to keep up his healthy smoothie habit.
Our verdict on the Nutri Force Extractor…
We've been using it daily for a couple of months now and, so far, it's been a huge thumbs up from the family 👍🏻 👍🏻 👍🏻 Here are the features that we especially like about it:
light weight (so perfect for road trips*)
two cup sizes (perfect for single-person and double-serving smoothies)
2 speeds (great for breaking up fruits/veg the blending smooth)
grinder blade included (so no need to buy a separate grinder)
easy clean (perfect for teenagers and any one else that isn't keen on washing up)
* We worked out that by taking our blender on vacation to France with us, it saved us about 300 Euros!!! In past vacations, we've bought fruit smoothies in cafes each day, and they typically cost around 5 euros each (15 euros for the three of us). For a three-week vacation, that's 315 euros on smoothies alone! For future road trips, I'll definitely make sure we bring the blender along. It's so worth it!
There are a couple of things worth noting about this blender…

Firstly, you can't put hot liquids in it, so it's not suitable for blending freshly-made soups. I would say that this blender is best suited for making smoothies, sauces, dressings, grinding nuts/seeds/coffee… that kind of thing.
Secondly, you can't blend for more than 50 seconds at a time. If you do so, for safety reasons, the blender stops and you have to wait 5 minutes before you can blend again. I was a bit concerned when I initially read this, but it hasn't been a problem at all. We haven't got anywhere near to blending for 50 seconds in one go! Typically, we pop in our ingredients, start on low speed, bring it up to high for a few seconds, then back down to low for a few more seconds then the ingredients are smooth. When I make smoothie bowls using frozen fruits, I blend for a few seconds low to high, then back down to low and stop. Remove the cup and give it a shake so that the frozen fruits fall back onto the blade (or add a splash more milk if needed) then blend again.
Price, Warranty and Customer Support
This blender costs £199 and comes with FREE DELIVERY. 
0% Finance Available: Pay a 10% deposit then spread the payments over six months with 0% interest.
The Nutri Force Extractors comes with a One Year Warranty as standard. However, if you purchase the blender via my ambassador link you will receive an extra 2 Years' Warranty! ✨ 
The Froothie Customer Support & Warranty Team is available 24/7 to answer your queries.
Froothie also offers a 30 Day Trial Money Back Guarantee (including Return Postage Costs). You can find more details about the Money Back Guarantee here.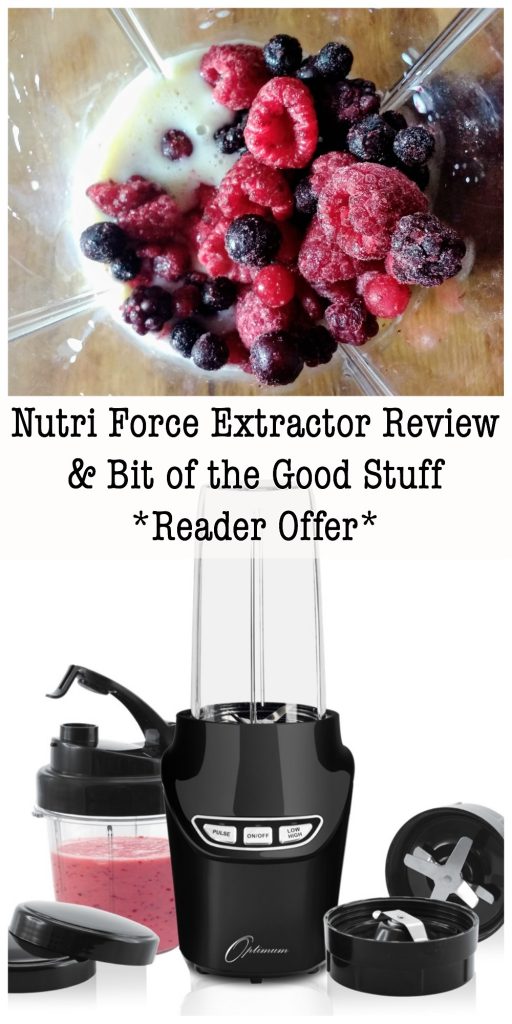 Happy Blending everyone!
SaveSave

Disclaimer: As a Froothie ambassador, I receive a commission for blenders purchased using my code. As always, I only recommend products that I use myself and highly recommend. All funds raised are used to pay for the upkeep of my blog. Thank you for your support ❤️
---
More Blender Reviews by Bit of the Good Stuff
Optimum Vac 2 Air Vacuum Blender Review and Reader Offer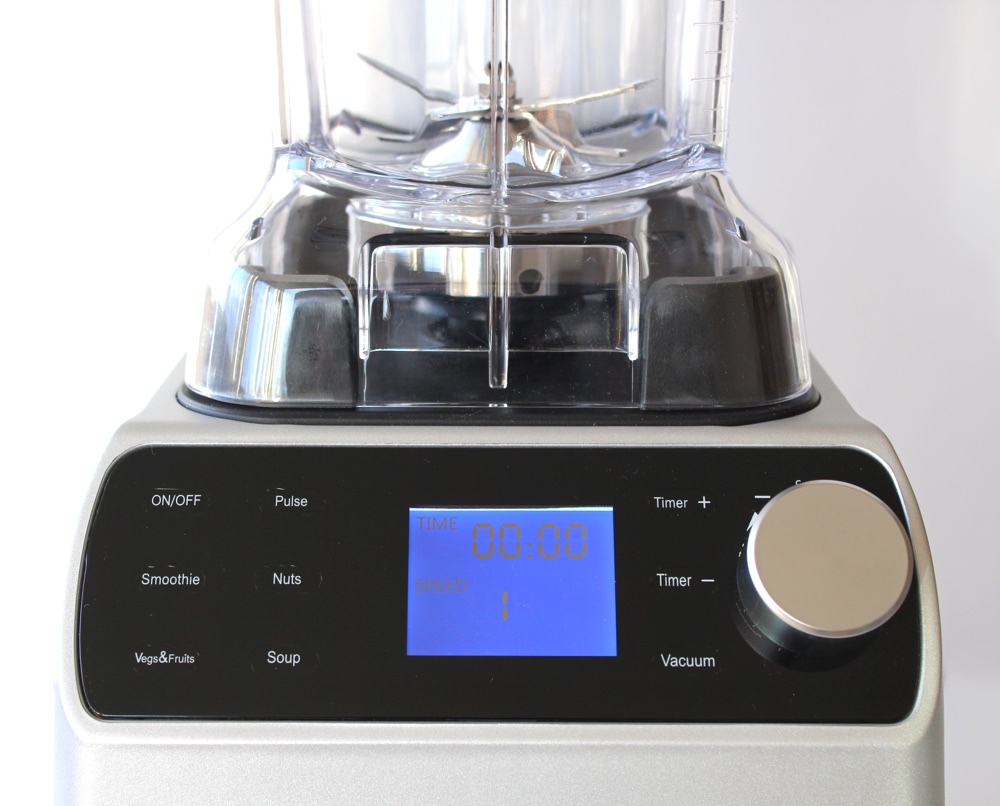 Optimum 9400 Power Blender Review and Reader Offer