* This recipe was first published in December 2017. The page was updated in December 2019
Hello everyone! I hope your preparations for the festive holiday are going well. Hopefully you've been a bit more organised than me. As usual, I've left a lot of shopping and food preparation to the last minute, so today – Christmas Eve – is going to be one very busy day for me! However, before I crack on with the preparations, I thought I would share one last recipe on the blog before 2017 comes to a close. The recipe is for a giant-sized mince pie, which is just perfect for sharing with friends and family this season. I've already made three of these pies in the past week, and no doubt I will making more in the lead up to the New Year.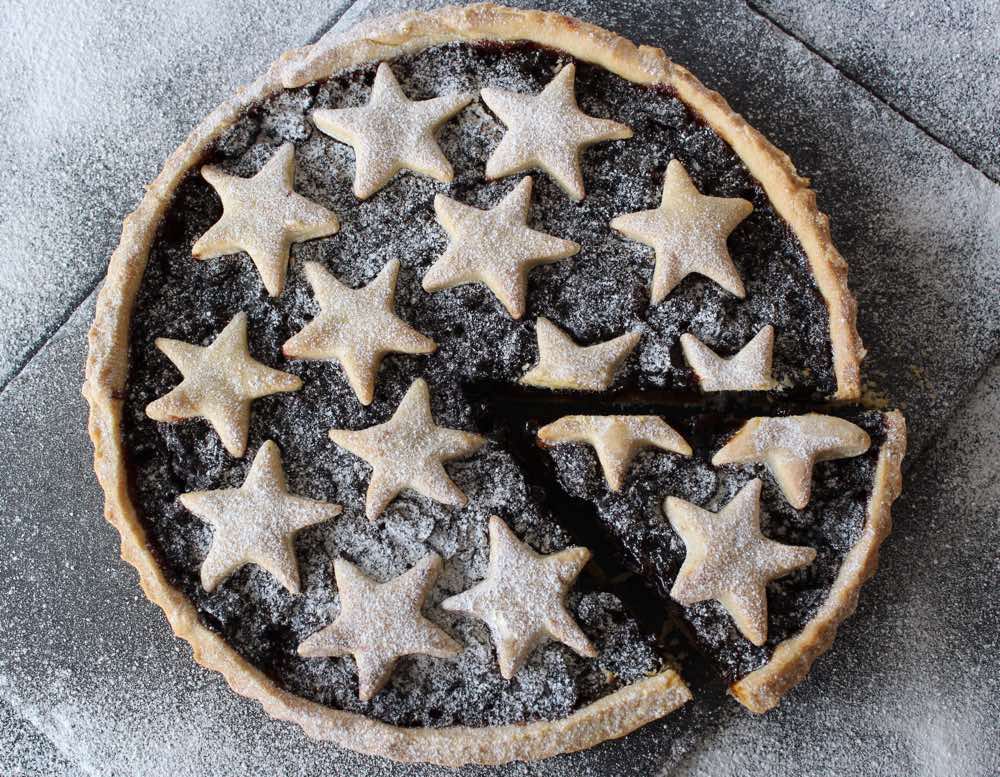 During the festive season, my family loves to have home-made mince pies for dessert, drizzled in custard or cream. However, while they taste delicious, individual mince pies do tend to look a bit lost on dessert plates and aren't what I would consider 'special enough' to serve to dinner guests. To resolve this, I've played around with my favourite mince pie recipe and created a family-sized pie instead, which can be sliced and served on a plate with a more appealing presentation.