Happy Easter everyone! Today, I'm excited to be sharing with you the recipe for Pret's world famous Dark Chocolate and Almond Butter Cookie! 🍪 This has to be one of the best cafe cookies available, and one of my personal favourites! Fresh from the oven, this decadent chocolate cookie is crunchy on the outer edge, gooey in the middle with melting chunks of dark chocolate and crunchy almond pieces throughout. It's so good!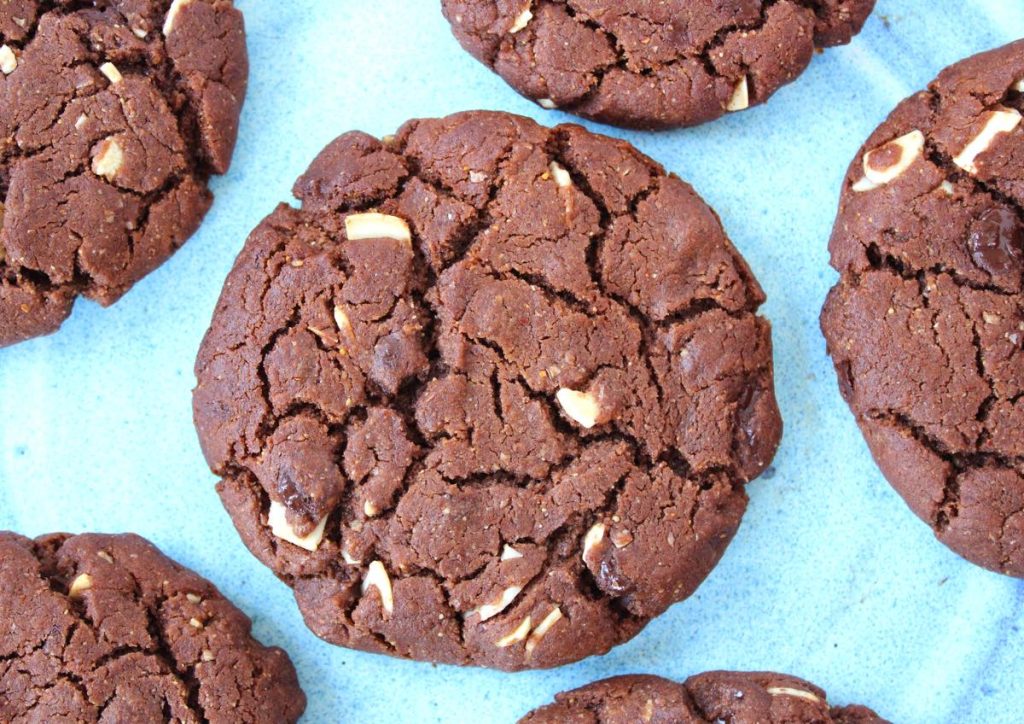 Back at the end of March, when we first entered lockdown here in the UK, Pret asked the public which of their cafe recipes people would like to make at home. Their vegan chocolate almond butter cookie was a hot favourite and yesterday, they delivered on their promise and shared the recipe!
I quickly ran in to the kitchen and did a little jump for joy when I discovered I had all the ingredients in my pantry! Thirty minutes later and there were ten of these beauties lined up on the cooling rack and a heavenly chocolate scent wafting through the house.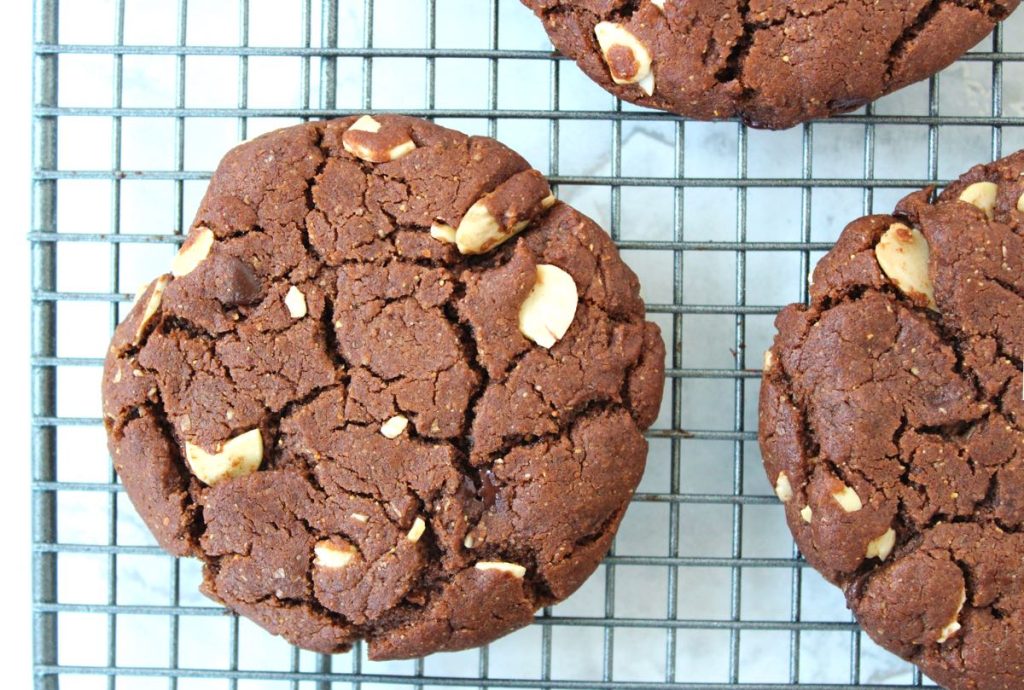 Sadly I didn't get the opportunity to bag an Easter egg before we entered lockdown, but these chocolate almond cookies have more than made up for it!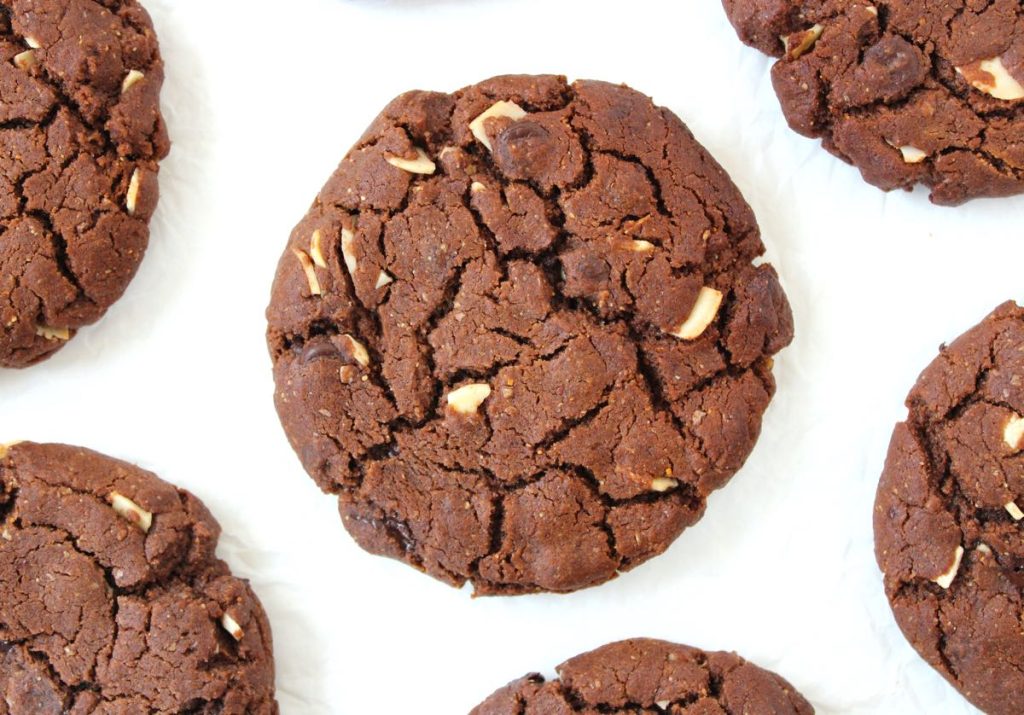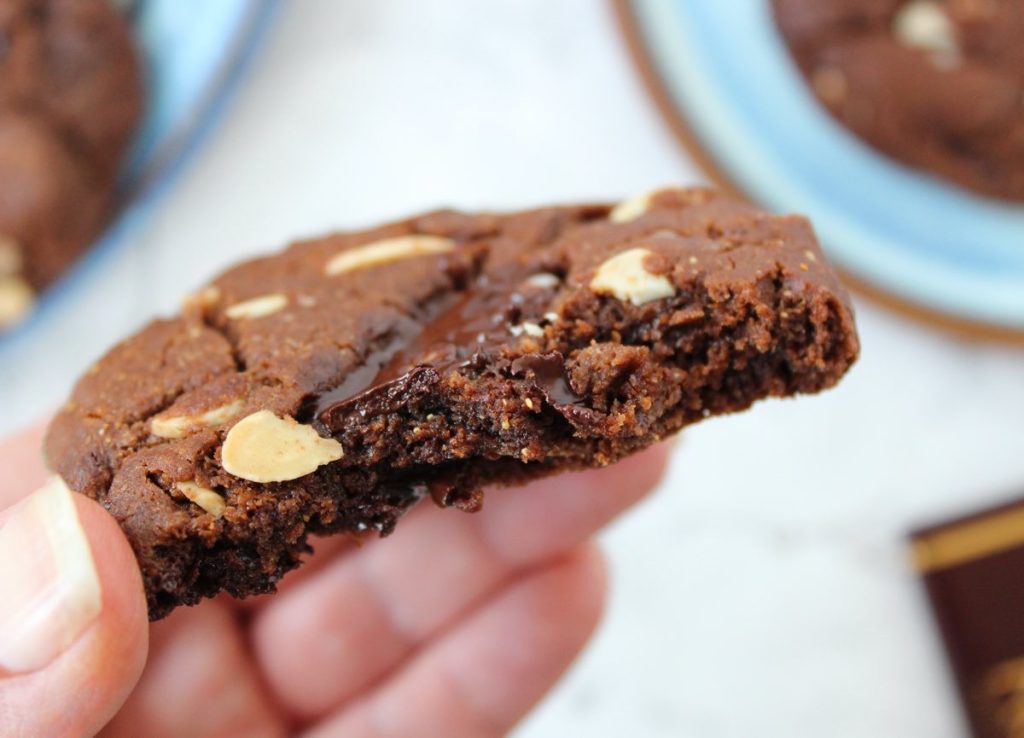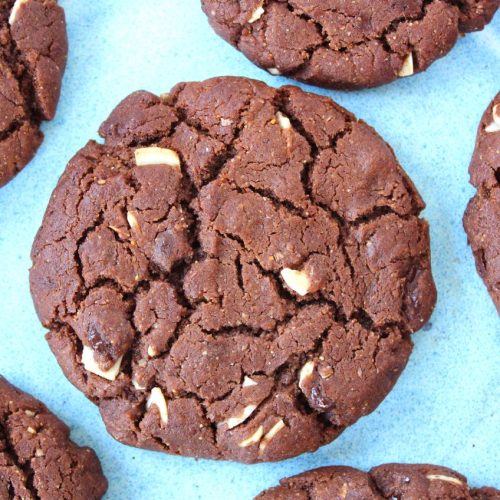 Pret's Dark Chocolate and Almond Butter Vegan Cookie
This recipe is for Pret's world famous Dark Chocolate and Almond Butter Vegan Cookie, which they kindly shared on their Instagram page during "Lockdown" April 2020. I have tweaked the ingredients and instructions, based on my own experience of making them. They are easy to make and absolutely delicious! A wonderful treat to share with friends and family!
Ingredients
205

g

plain flour or fine wholemeal flour (I use chapatti flour)

20

g

cocoa powder

½

tsp

bicarbonate of soda (baking soda)

½

tsp

salt

43

g

golden caster sugar

112

g

soft light brown sugar

40

g

flaked almonds, lightly crushed and toasted*

112

g

dark chocolate pieces

65

g

coconut oil or vegan butter

72

g

almond butter**

100

g

golden syrup

40

g

water
Instructions
Pre-heat the oven to 180C fan. Line two baking sheets with non-stick baking paper.

Sieve the flour, cocoa powder, bicarbonate of soda and salt into a mixing bowl. Stir in the sugar, flaked almonds and chocolate pieces.

Gently melt the coconut oil and almond butter in a saucepan over low heat. Remove from the heat and stir in the golden syrup and water.

Pour the wet ingredients into the dry ingredient bowl and stir with a wooden spoon until thoroughly combined.

Divide the dough into ten equal pieces (I weigh my dough to divide it evenly). Roll each dough ball between your hands then place it on the prepared baking sheet. Press down with your fingers to flatten slightly.

Bake for 8-10 minutes, until the cookies are dry to the touch and the edges are starting to firm up. They will be very soft when they first come out the oven. Leave for 15 minutes on the tray to cool (they will firm up as they cool) then transfer to a wire rack until completely cooled.

Stored in an airtight container, these cookies will keep for at least a week (though I doubt they will last that long!)
Notes
* I like to toast the flaked almonds so they are nice and crunchy. The UK supermarkets do sell them pre-toasted but if you're unable to access them, it's easy to toast them yourselves. To do this, I simply place them in a large frying pan on medium heat, stirring continuously. As soon as they start to smell fragrant and are browning, remove from the heat. 
Chopped, toasted hazelnut pieces are also delicious in these cookies!
** If you can't get your hands on almond butter, peanut butter is a great alternative!
Big thank you to Pret for sharing the recipe for their Chocolate and Almond Butter Vegan Cookies. The original recipe is posted here. 
Pin for later ⬇️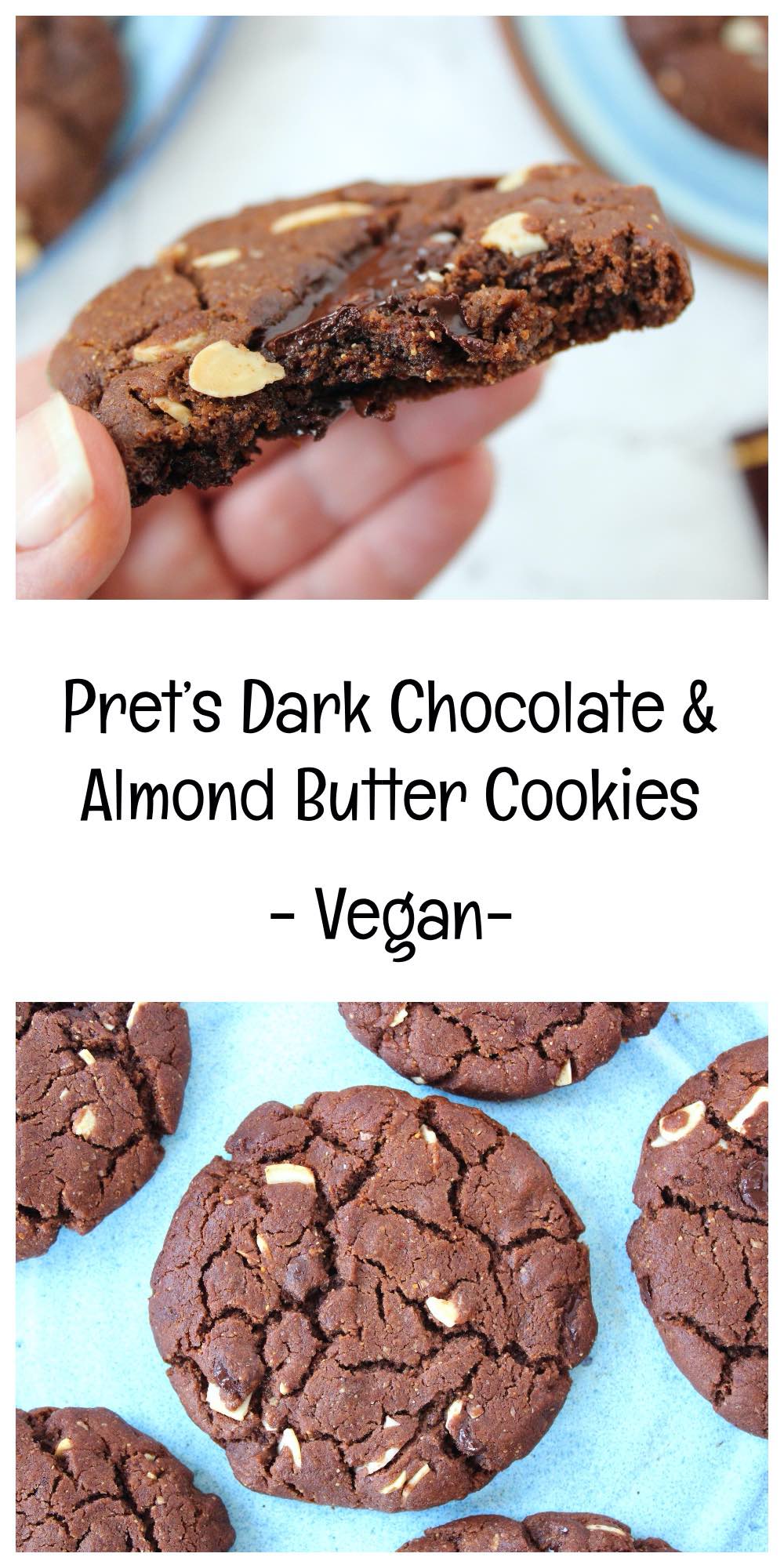 Thank you Pret for sharing your amazing vegan chocolate almond butter cookie recipe so we can make them at home while we patiently wait for your cafes to re-open. And also a HUGE THANK YOU for all you are doing right now to support our front line workers in these challenging times. Your efforts are massively appreciated! We look forward to seeing you again as soon as you're able to re-open in Bath!
Stay safe and well everyone!
With love,