In today's post, I'm sharing a new plant-based burger recipe that my family has been loving lately… the Sweet Potato Bhaji Burger. The burgers are filled with simple ingredients – sweet potato, onion, chickpea flour and kale – which also happen to be nutritional powerhouses, providing an array of vitamins, minerals and antioxidants ✨ The Indian spices used to flavour the burgers – cumin, garam masala and turmeric – notch up their antioxidant potency even further.
Not only are they quick and easy to make, but they're super cheap too! According to my calculations, it cost just £1.07 to make six burgers. That's 18p per burger. Bargain!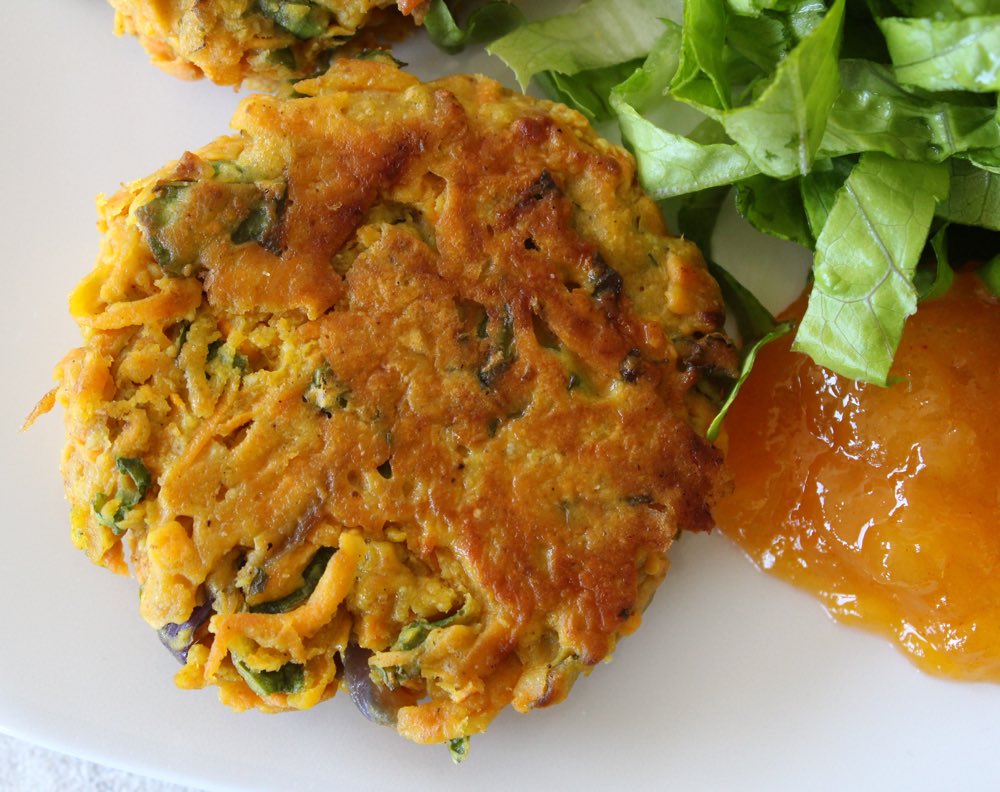 The inspiration for the this recipe came from last month's issue of Vegan Life magazine (the one with the cute mini donuts on the front cover).
Continue reading

"Sweet Potato Bhaji Burgers"