Last Saturday at Bath Vegan Festival, we publicly launched Bit of the Good Stuff Plant-Based Nutrition Coaching 🌱 We have been busy working behind the scenes on this new venture for some time now, and we are delighted to finally be in a position to share it with you!
Where it started….
Since we started our own plant-based journey as a family back in 2011, we've shared hundreds of recipes on the Bit of the Good Stuff blog. This was followed by the launch of our first cookbook in November 2016, and it's been an absolute joy to hear how useful people have been finding both the book and the blog!
And while we are keen to continue sharing new recipes on the blog, we also want to be able to help people on their plant-based journey in a more personal way. With this in mind, in 2018, we trained to become qualified nutrition advisors. Sharon qualified as a Nutritional Therapist, and Mark as a Sport and Exercise Nutrition Advisor.
Since then, we've been working with friends and volunteers to develop and refine our coaching sessions. It's been a lot of fun and very rewarding to help people on their journeys, whatever their plans and aspirations for a more plant-based lifestyle.
Why we're doing it…
There are three equally important reasons why we are keen to promote plant-based living:
The Environment – The impact of meat and dairy agriculture on the environment is now mainstream news. Reducing consumption of animal products is one of the key components of reducing carbon emissions. Going plant-based is the single most significant thing we can do, as individuals, to reduce our environmental impact.
Our Health – Plant-based living is also good for our health. The incidence of many of the now prevalent diet-related diseases like obesity, type 2 diabetes and heart disease can be reduced by adopting a more plant-based lifestyle.
The Animals – Going plant-based is the most powerful action we can take to reduce animal suffering. Each year, in the UK alone, 900 million farmed animals are killed for food or as by-products of the dairy and egg industries.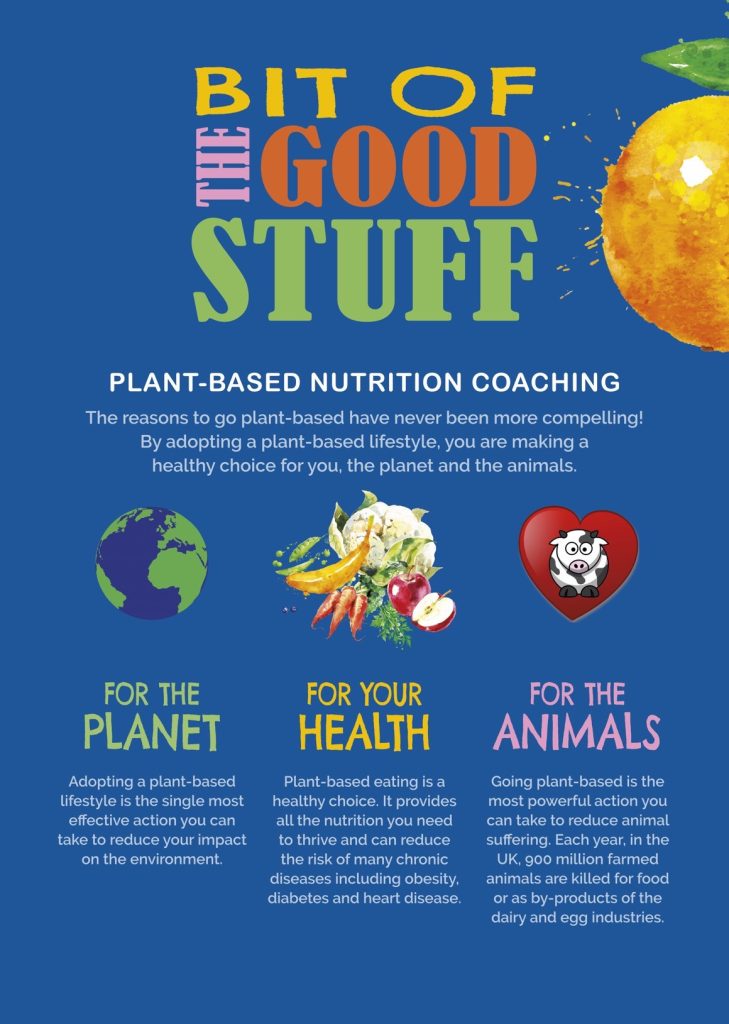 The Launch!
It was incredibly special for us to launch our new venture at Bath Vegan Festival (in our home city!) We'd like to say a big thank you to Victoria and Wes at Vegan Events UK for organising the day, and to everyone who came to chat to us at our stall. Everyone we met was so friendly, kind and supportive!
Huge thanks also to everyone who came to Mark's talk. What a fantastic turn out! Mark really appreciated everyone who endured the stifling heat to listen to his talk on plant-based nutrition; and all the positive support and feedback!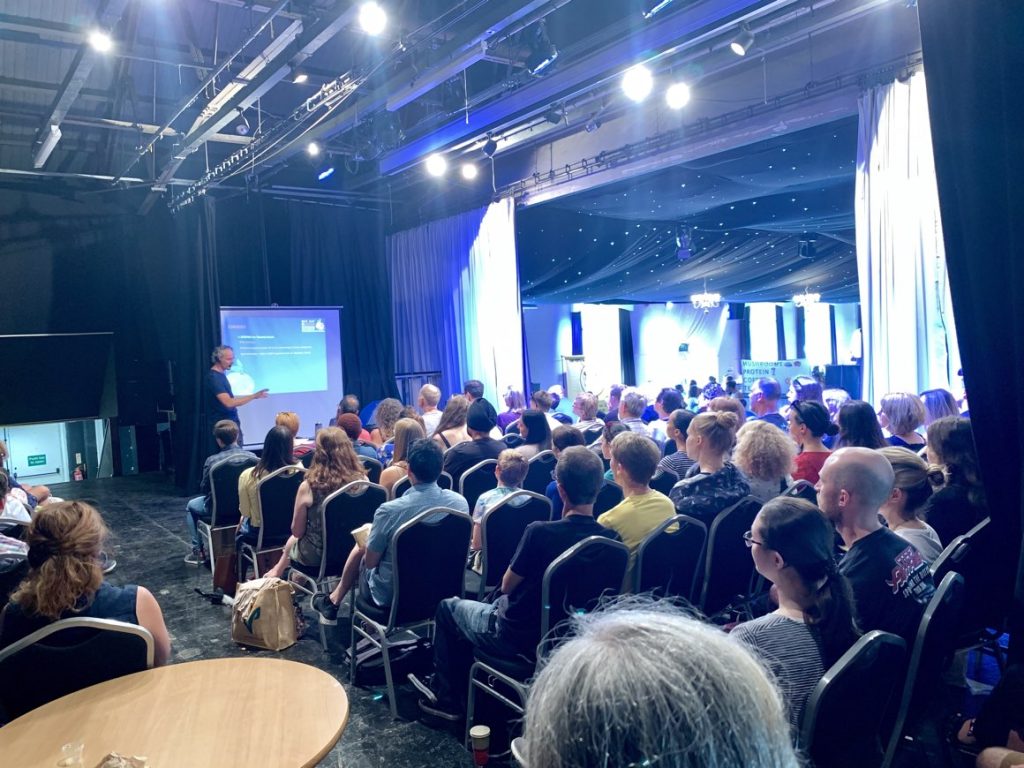 And finally, we would like to extend a massive thank you to Catriona Archer for her beautiful design work. Catriona's principal business is Interior Styling, but her eye for design extends way beyond interiors. It was Catriona that designed our first cookbook, so it's brilliant to have the same 'look and feel' running through our new business.
If you would like to find out more about our Plant-Based Nutrition Coaching, we've set up a dedicated page here. Please also feel free to contact us via email: [email protected].
And while we're excited to be starting something new, we're also really looking forward to blogging lots more delicious recipes and ideas for plant-based living!
Thank you for your continued support,
Best Wishes,
Sharon and Mark