* This post was originally posted in July 2016. The page was updated in August 2019.
In the hot summer months, nothing beats a cooling bowl of ice cream smoothie for breakfast. It might sound a bit indulgent to eat ice cream for breakfast, however this is no ordinary dairy and sugar-laden ice cream. The base is a blend of frozen banana and plant milk that magically transforms into the creamiest, smoothest soft serve. This is one ice cream that you can indulge in to your heart's content!
As well as a great warm weather breakfast option, this ice cream smoothie bowl also makes a delicious post-school and exercise snack.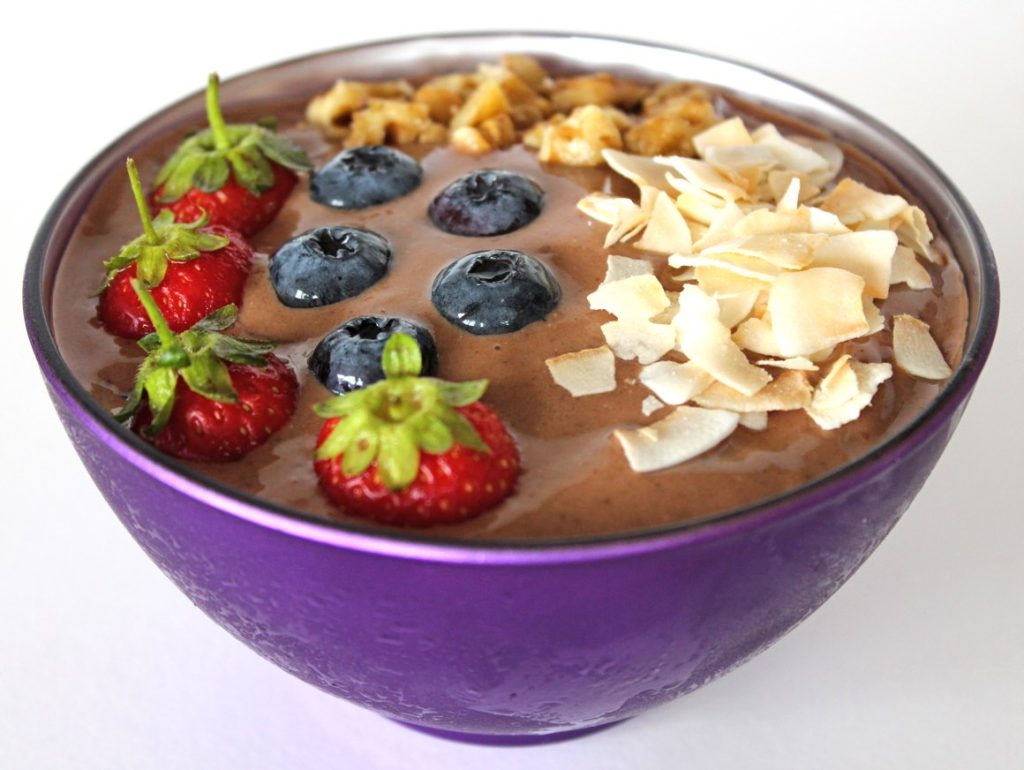 The chocolate version that I'm sharing today is not only one of my personal favourites, but it has also proven to be very popular with kids too! It always feels great to give kids a treat that's delicious and healthy, and this one is packed with goodness. It contains a whole host of vitamins, minerals and antioxidants, and is especially rich in vitamins C and E, calcium, magnesium, manganese, potassium and phosphorus.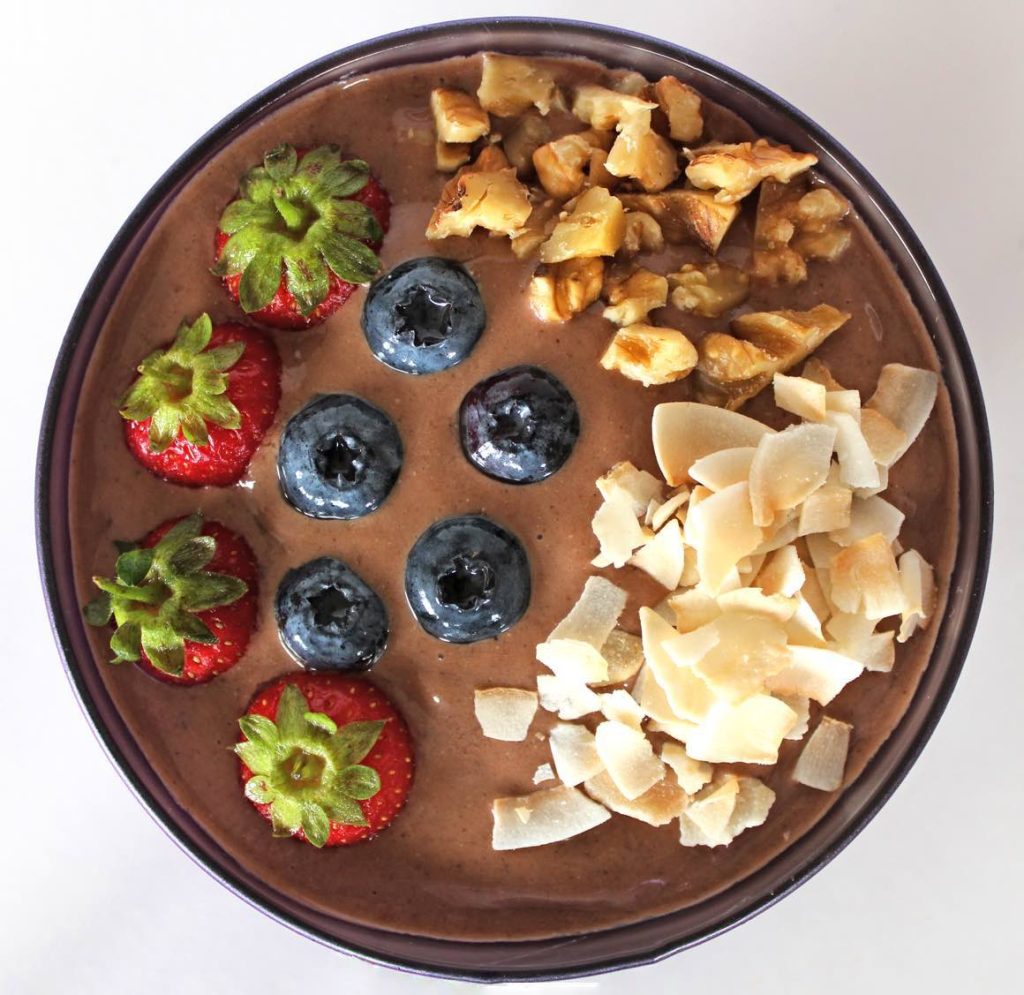 These ice cream smoothie bowls are so quick and easy to make. It's simply a case of freezing the bananas, then whizzing the ingredients smooth in a power blender or sturdy food processor. I use the Froothie Optimum power blenders and it literally takes a few seconds to blend smooth!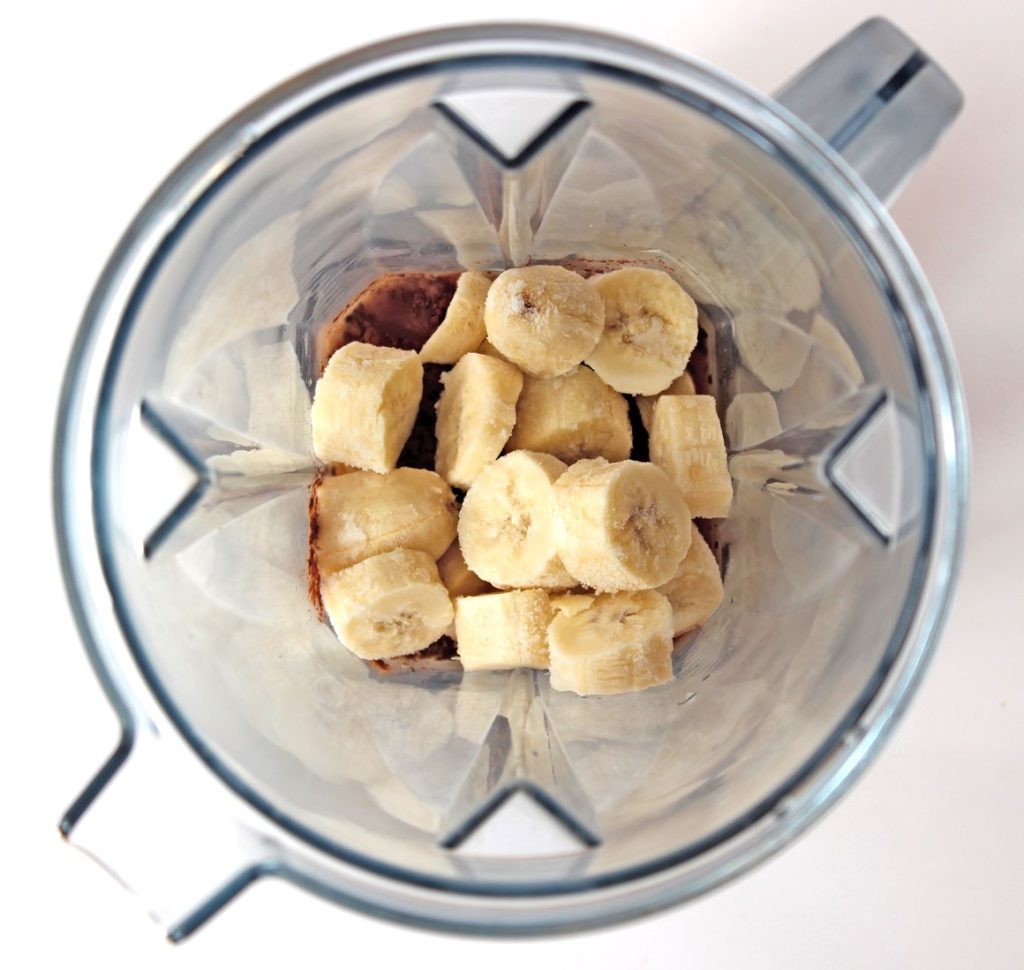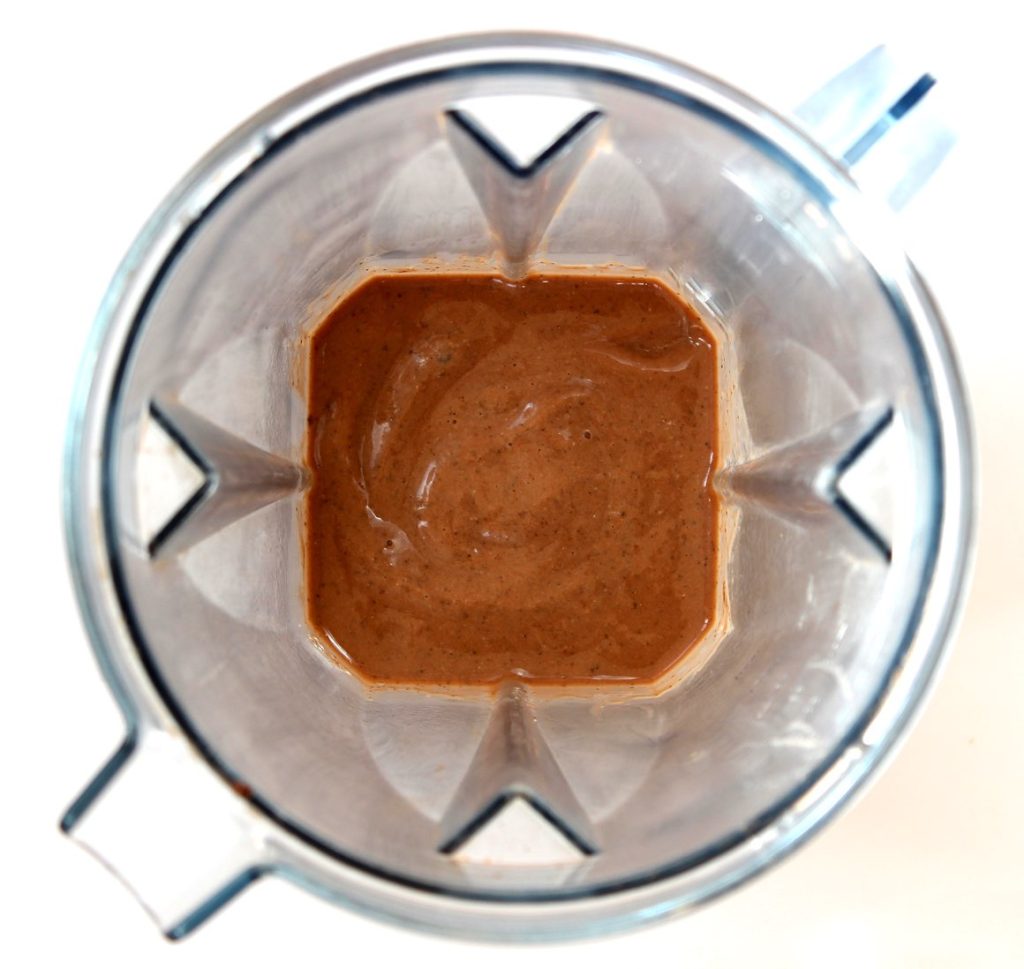 I always like to include a tablespoon of almond butter and ground linseed (flaxseed) in my smoothie bowls for extra protein and heart-healthy fats, including omega 3. Adding these two ingredients also helps to make the bowl a more 'complete' breakfast and keeps me feeling full up for longer.
If you're on a tight grocery budget, Aldi is a great place to shop for nuts, seeds, nut butters and plant milks. I'm currently using their own brand soya milk, almond butter, ground linseed and walnuts for these bowls, and they're so cheap compared to other supermarkets!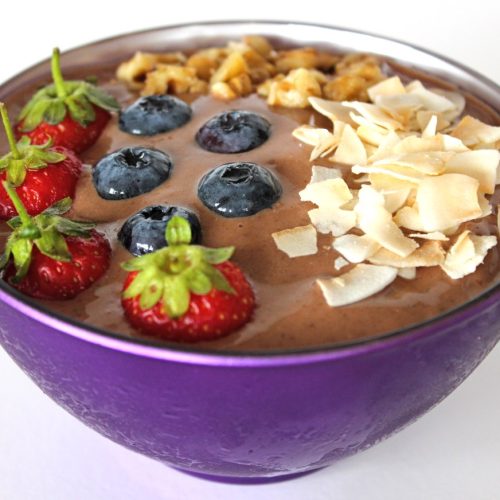 Chocolate Banana Ice Cream Smoothie Bowl
This ice cream smoothie bowl is just perfect for serving for breakfast on a hot summer's day, or as a post-school or exercise snack. It tastes really decadent, yet it's packed full of goodness!
Ingredients
180

ml

/ ¾ cup soya milk (or other plant milk)

2

frozen very ripe bananas

1

TBSP

cacao or cocoa powder

1

TBSP

ground linseed (flaxseed)

1

TBSP

almond butter

½

tsp

vanilla extract
Suggested toppings:
Fresh berries, nuts and seeds (I used strawberries, blueberries, walnuts and toasted coconut chips)
Instructions
If your house is warm, place your bowl in the freezer for a few minutes.

Using a sharp knife, slice the frozen bananas into coins.

If using a power blender: Add the milk followed by all the remaining ingredients. Using a tamper tool, push the banana onto the blades. Start blending on low then move to high speed. Add a splash more milk, if needed, to get things moving.

If using a food processor: Add all the ingredients and whizz until smooth. Stop now and then to scrape down the sides and redistribute the banana round the bowl.

Scoop the ice cream into your bowl. Add your desired toppings and serve immediately. If you are going to hold the bowl in your hands, wrap a tea towel round it to stop the ice cream from melting.
Pin for later ⬇️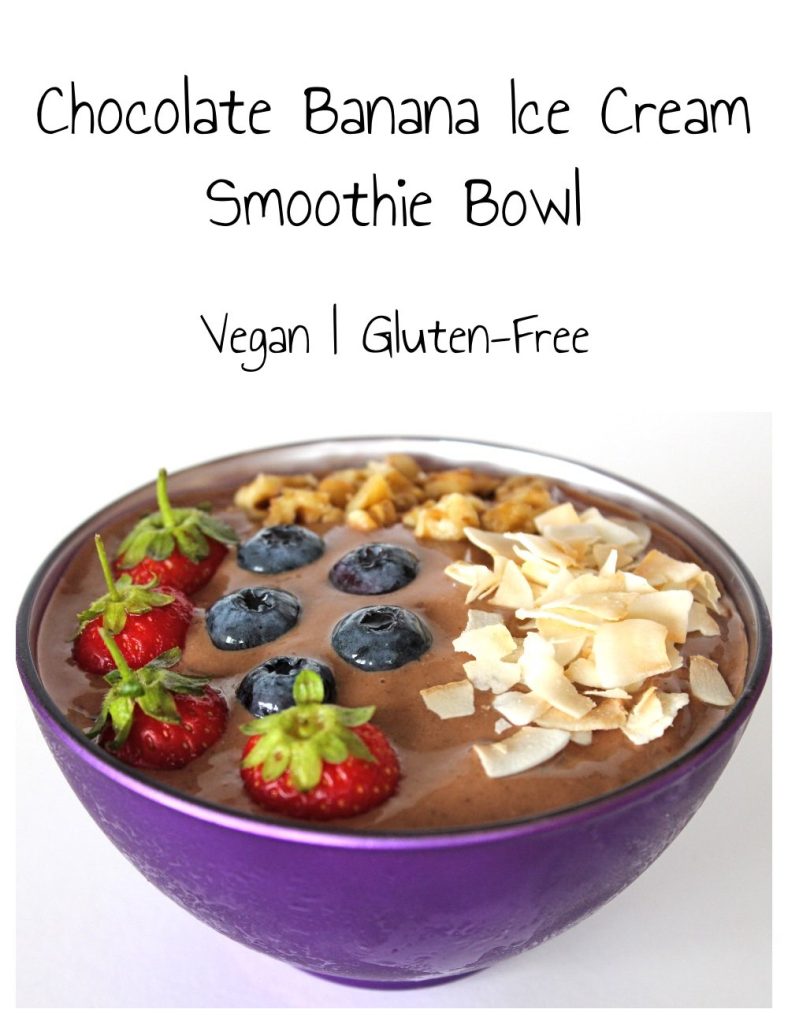 Ice cream, parfaits, chia puddings, pancakes, waffles…. we love interchanging breakfasts and desserts in our house, and it appears that we're not the only ones! Here are some more 'desserts for breakfast' ideas from some of my favourite bloggers…
– Blueberry Bread Pudding Breakfast Cake by Blissful Basil
– 1-Hour Cinnamon Rolls with Aquafaba by Vegan Richa
– Peanut Butter and Jelly Muffins by Minimalist Baker
– Strawberry Cheesecake Mess by Wallflower Kitchen
– Cherry-Strawberry Chia Seed Fool with Vanilla Bean Coconut Whipped Cream from Oh She Glows
– Easy Peasy Pumpkin Spice Bread Pudding by Unconventional Baker
If you make this Chocolate Banana Ice Cream Smoothie Bowl (or any other recipes on my blog), I'd love to hear your feedback and any suggestions for adaptations! Tag your photos with #bitofthegoodstuff on social media and they will find their way to me. You can also connect with me on my social media channels here:
Instagram, Twitter, Facebook, Pinterest.
With love,

———————————-
🌟 Bit of the Good Stuff Blender Reviews and Reader Offers 🌟