In today's post, I'm sharing a recipe for an easy vegan pecan pie. This dish will be perfect for serving in the upcoming festive season. It looks impressive and slices beautifully.
Pecan pie hails from the southern US states. After a google search, I discovered that it's traditionally made with eggs, butter, refined sugar and corn syrup. I decided to ditch all of these and use some of my favourite plant-based ingredients instead.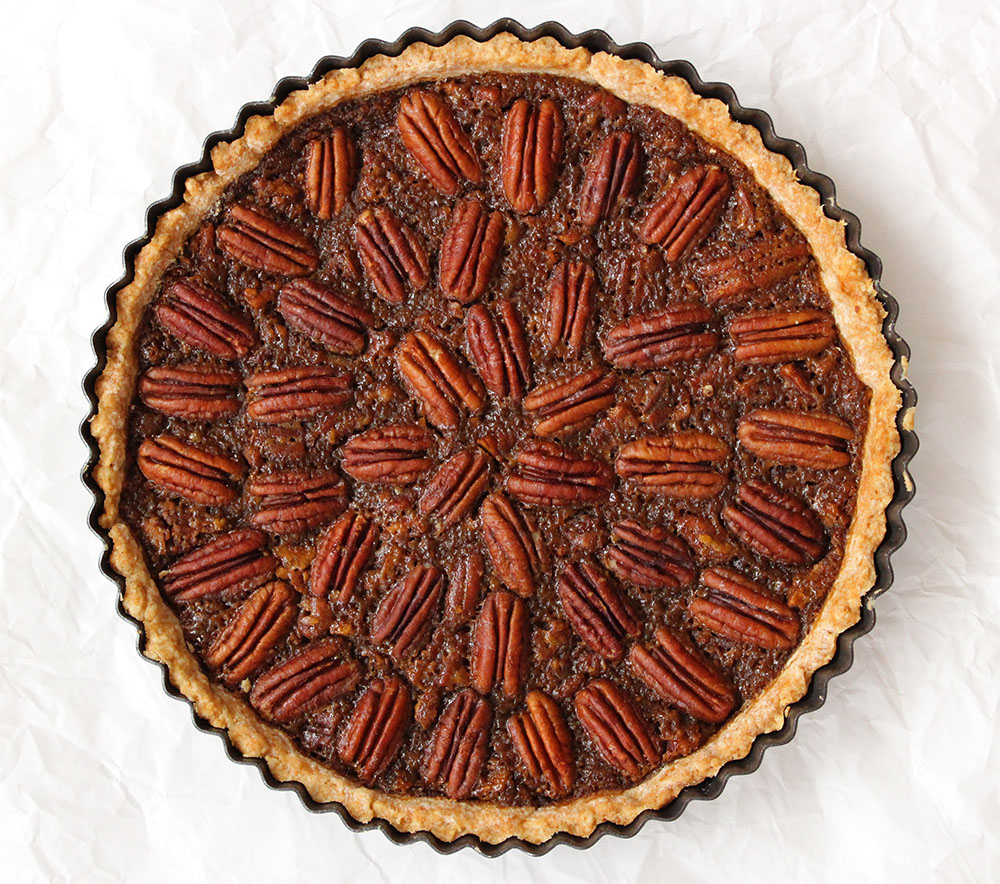 For the crust, I use my 'go to' sweet pastry recipe (which I first shared in my Mince Pie post). I've never had a fail with this pastry and I love how crisp it turns out. Unlike many pastry recipes, it's also palm-oil free as it uses coconut butter (the aroma-free/culinary kind) instead of dairy-free spread/vegan butter.
Continue reading

"Easy Vegan Pecan Pie"