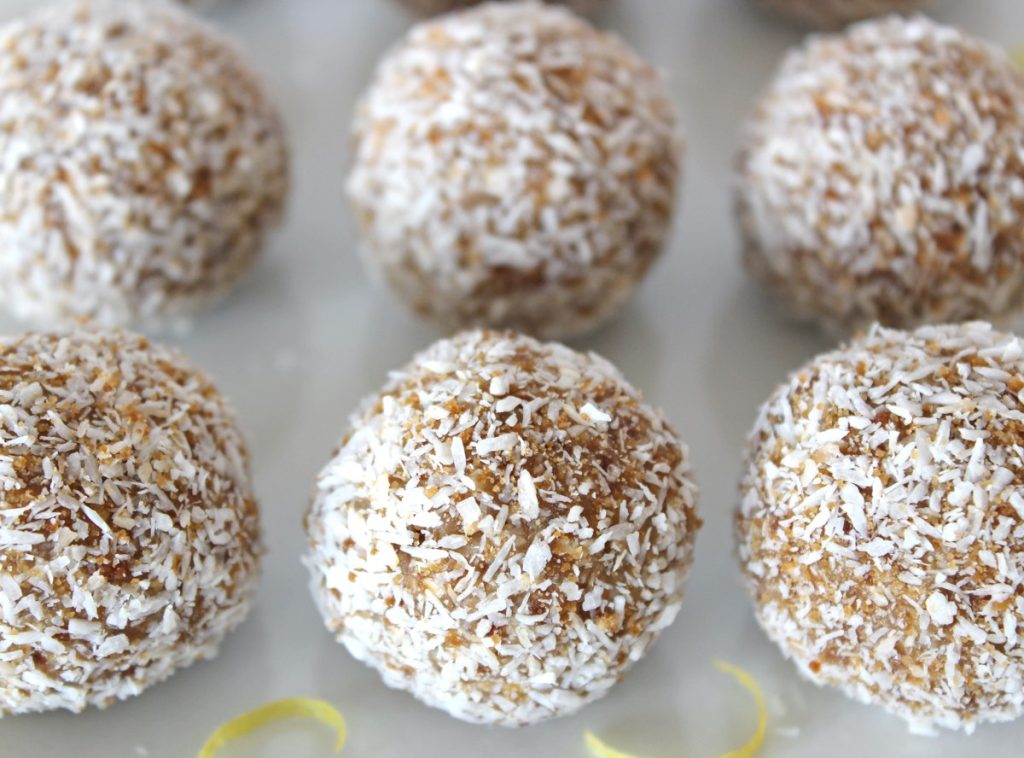 It is so quick and easy to make your own energy balls! It is literally a case of whizzing the ingredients together in a food processor. It also works out way cheaper than buying them from the supermarket.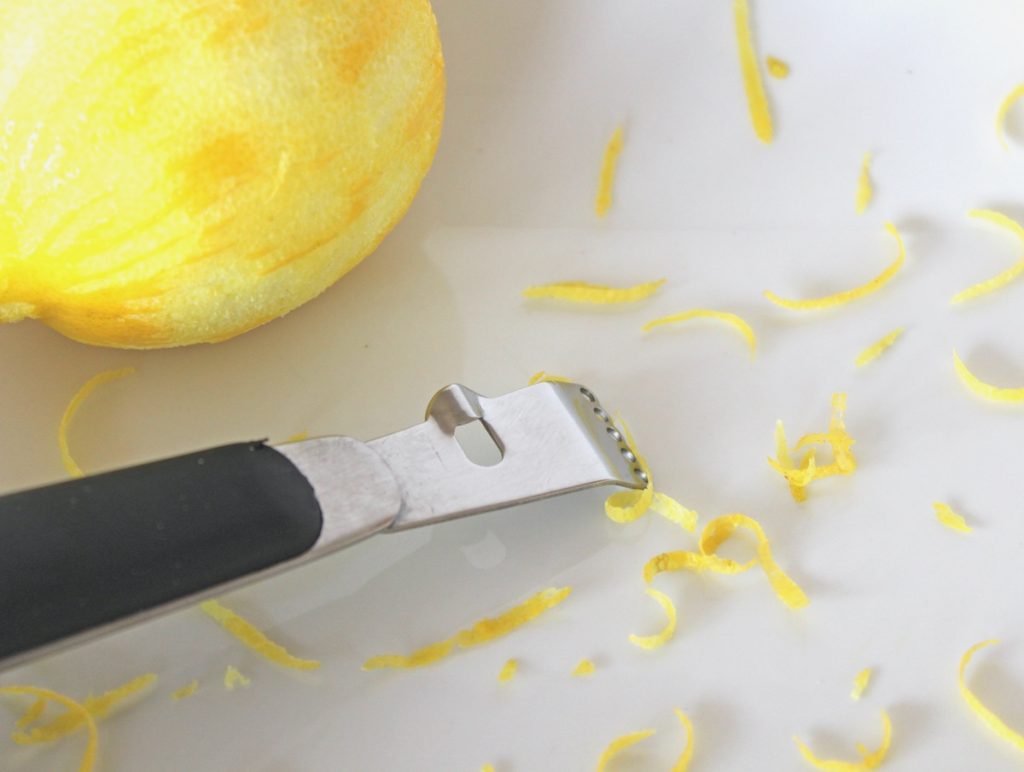 As an added bonus you get to flavour them exactly to your own personal tastes!
I have already shared a few of my favourite energy ball recipes on the blog including Chocolate Orange, Cocoa Lime and Chocolate Rose (I can see a pattern running here haha) BUT the one I'm sharing today has to be my all-time favourite and – surprisingly – it contains no chocolate!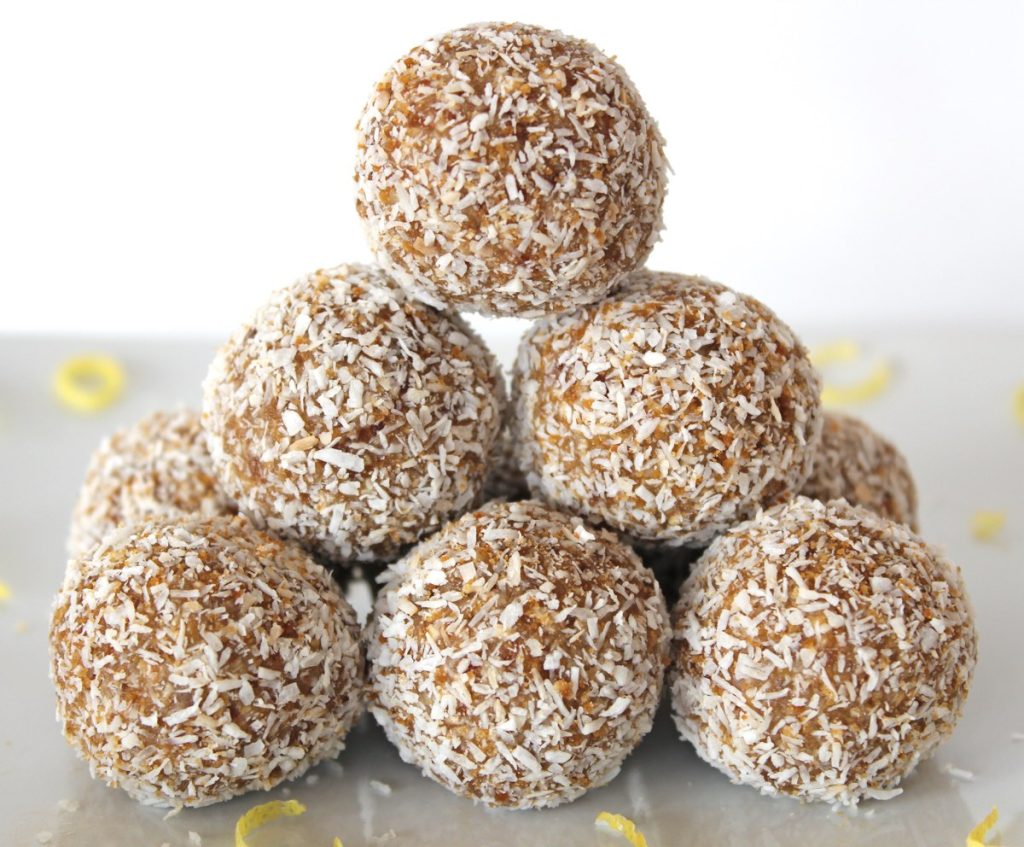 This Coconut and Lemon energy ball is so refreshing and zesty. I find it's the perfect snack while out on a long hike, bike or run. It's packed with wholesome ingredients such as oats, nuts and dates that help to boost and sustain energy levels. A touch of fresh lemon adds a delicious 'zing'.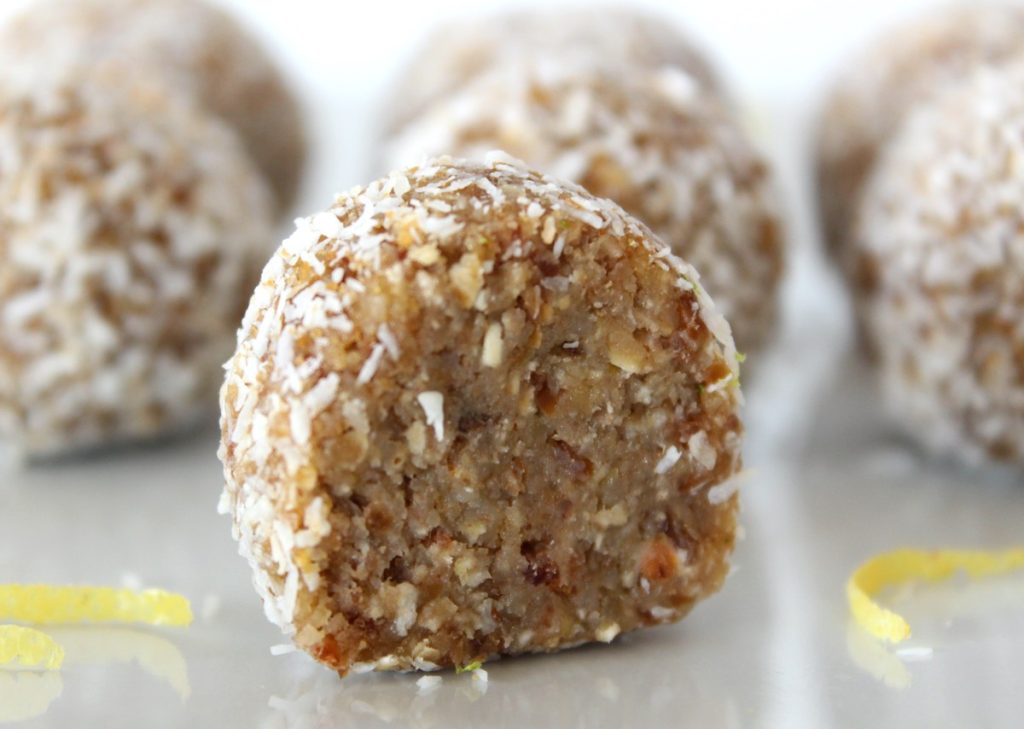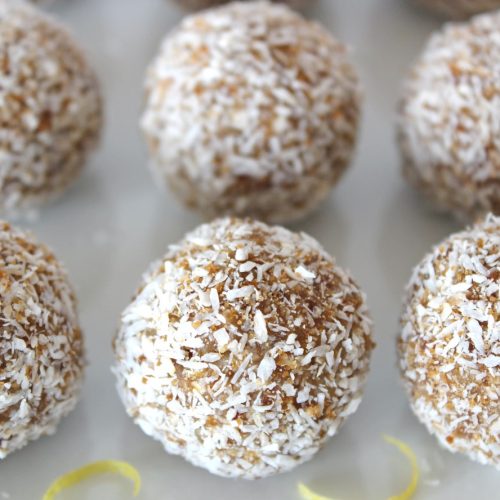 Lemon Coconut Energy Balls
These energy balls are so easy to make! They're compact and easy to transport, making them perfect for popping in your backpack for snacking 'on the go'.
Ingredients
22

g

/ ¼ cup desiccated coconut

1

TBSP

coconut sugar or soft brown sugar

50

g

/ ½ cup rolled oats

(quick oats, not jumbo)

40

g

/ ¼ cup raw cashews

35

g

/ ¼ cup walnuts

120

g

/ ½ cup soft sticky dates (e.g. Medjool), pitted

½

– 1 tsp zest from an unwaxed/ organic lemon

2

TBSP

freshly squeezed lemon juice

1

tsp

maple syrup

pinch of salt
Instructions
Mix together the desiccated coconut and sugar in a shallow container.

Place the oats, cashews and walnuts in a food processor and whiz into fine crumbs. Add the dates, lemon zest, lemon juice, maple syrup and salt. Process until the mixture comes together in a ball. Taste test and add a touch more lemon zest or sweetener, if desired.

Scoop level tablespoons of the mixture. Roll into balls, then roll in the sugar /coconut mixture. Repeat until all the dough is used. Chill in the refrigerator before serving (they will firm up as they chill).

Stored in an airtight container, these energy balls will keep for a week in the refrigerator, or for weeks in the freezer.