In today's post, I'm sharing a recipe for a delicious Pear and Yogurt Cake. While simple to make, this cake looks pretty impressive with its glistening pear and cinnamon-speckled top. The cake itself has a beautifully moist, light and fluffy texture and is flavoured with hints of vanilla and almonds.
I know some people with gluten sensitivities are able to tolerate spelt flour and this cake works just perfectly with white spelt flour. Otherwise regular plain (all-purpose) flour or even a combination of half white/plain flour and half wholemeal or chapatti flour works great.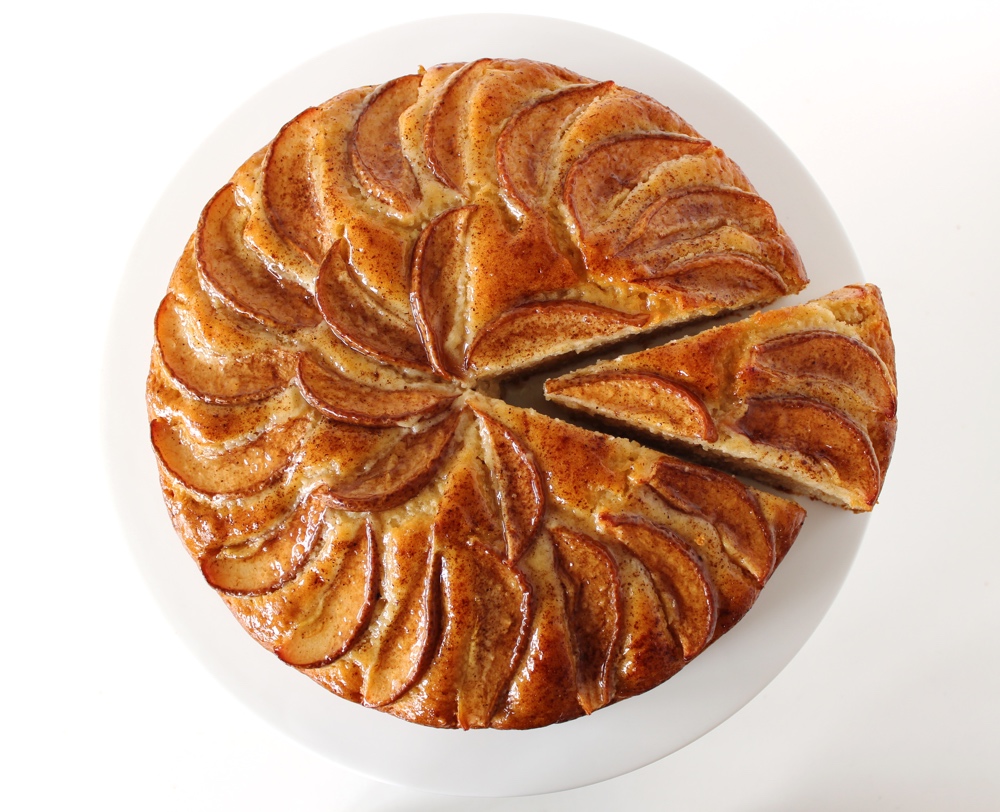 The inspiration for this cake was a visit during May half-term break to one of my favourite cafes in Bristol – Roll for the Soul. This community-run cafe also houses a cycle workshop and event space. It has a great atmosphere and lovely food and coffee, so I highly recommend a visit if you're in the area.
Roll for the Soul is in one of my favourite districts of Bristol. We often head over there to check out the street art. One of my favourite street artists is Silent Hobo and I actually bumped into him a few weeks ago at Montpelier Railway station where he was putting the finishing touches to this mural. Isn't it beautiful? Continue reading "Pear and Yogurt Cake (Dairy-Free / Egg-Free / Vegan)" →