In today's post I'm sharing a sandwich filling that is tangy, crunchy, creamy and oh so delicious! It reminds me of the Heinz Sandwich Spread that I used to love as a kid in the 80s, but this home-made version is way fresher, tastier and healthier too!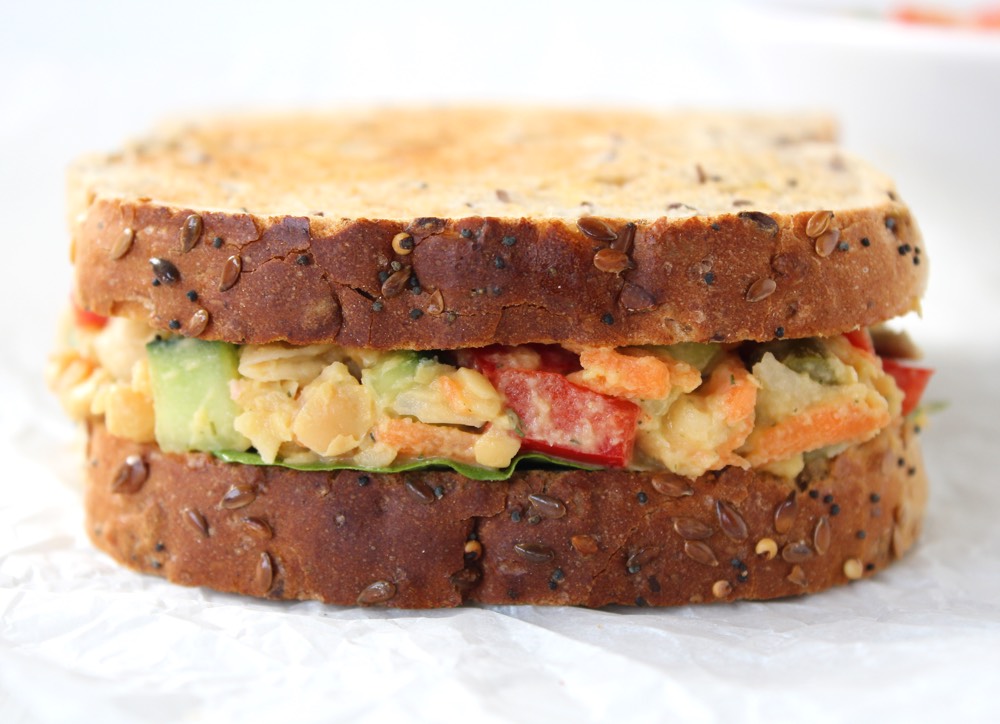 It's packed full of vitamins, minerals, antioxidants and plant proteins. Just a single sandwich's worth of the filling provides a whopping 193% of the recommended daily amount (RDA) of vitamin A, 26% of vitamin C and 10% of protein. Add a couple of slices of wholegrain bread and the protein content shoots up to 31%.
If you're looking for a new sandwich to liven up school or work lunchboxes, I'd definitely recommend giving this recipe a try. It would also be great for picnics and buffets. As well as a sandwich filling, you can also use it as a topping for crackers. Perhaps even as a jacket potato topper too? Now that is something I definitely need to try!
Continue reading

"Chickpea Smash with Dill Pickles – Delicious Vegan Sandwich Filling!"